The Gallen Priory with its fine collection of cross slabs is in County Offaly not far from Clonmacnoise and Cloughfinlough.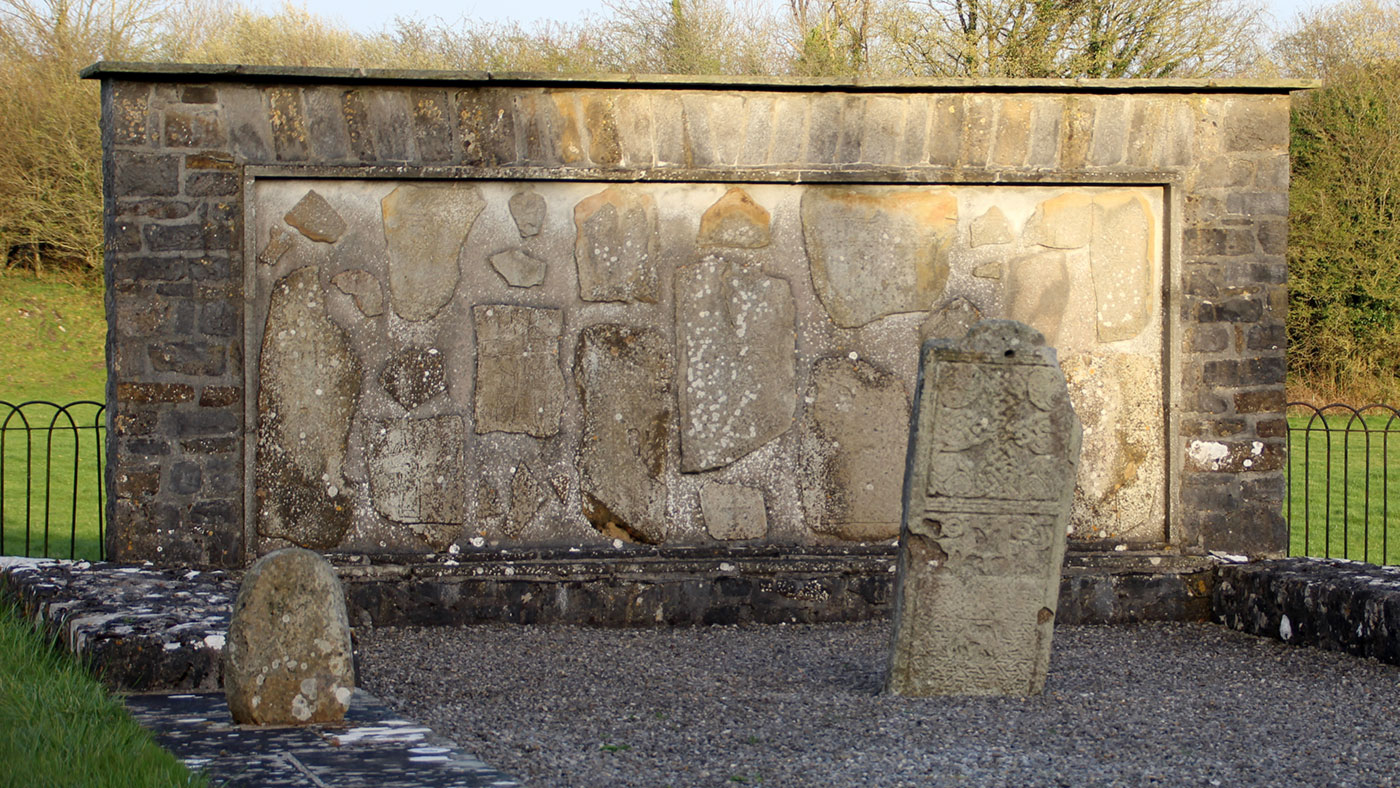 The Gallen slabs are set into the wall of what was once the gable of an early church. A pillar stone with a hole, possibly for a sundial, is free-standing (above).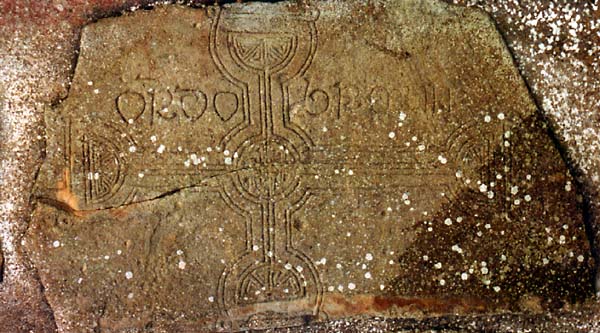 Some of the decoration is similar to that of Clonmacnoise, High Island and Inchagoill.