Newgrange
Behold the Sidh before your eyes,
It is manifest to you that it is a king's mansion,
Which was built by the firm Daghda;
It was a wonder, a court, an admirable hill.
Newgrange is the best known ancient monument and neolithic chamber in Ireland. Along with the two massive mounds Knowth and Dowth, the great cairn of Newgrange stands on a low ridge over-looking the River Boyne 8 km east of the mouth of the Boyne.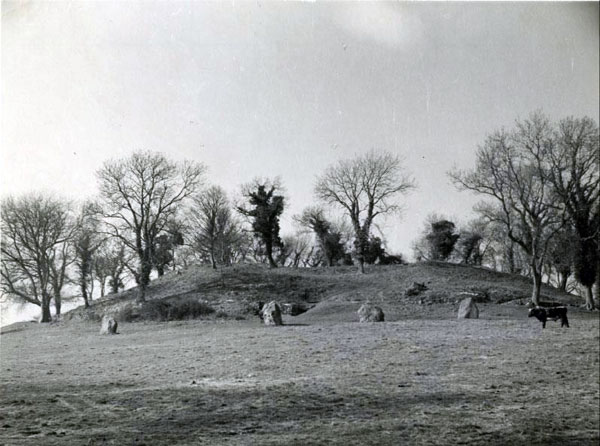 Newgrange is a massive cairn, a mighty collection of water-rolled stones, some 90 meter diameter contained a ring of 97 huge kerbstones around the base. The mound is roughly heart shaped and probably was originally built in the form of a truncated cone—much like Maeve's Cairn, Dowth and Heapstown are shown in old illustrations.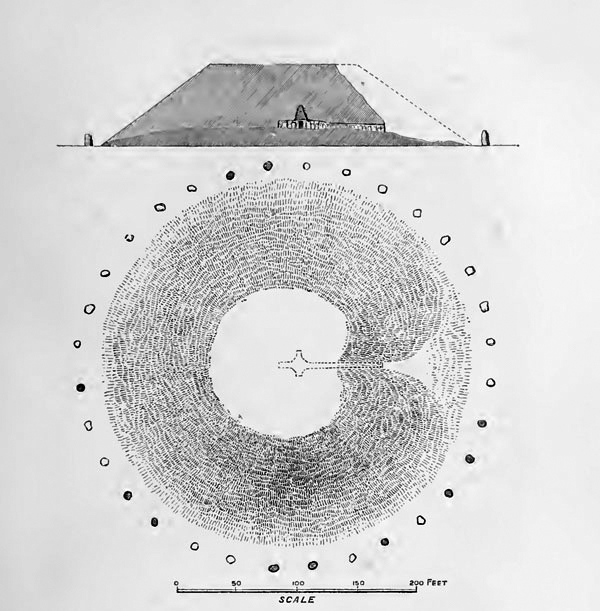 The remains of a later bronze age period: great circle of standing stones surrounds the neolithic cairn. It is estimated that if the circle was ever complete there may have been up to 36 stones. Twelve remain today, and there is some doubt as to whether the circle was complete as not all the sockets have been discovered. Some have been proved to have been damaged by fire.
Four smaller satellite mounds, two to the east and two to the west flanked Newgrange; one is buried today, the chambers of two, Sites K and L can be seen in the field to the west of Newgrange, and the remains of Site Z lie just east of the cairn within the Newgrange enclosure. The missing kerbstones of Site Z have been replaced with concrete pillars.
Some of the decorated stones from Site Z can be seen in the Passage Grave display in the National Museum in Dublin.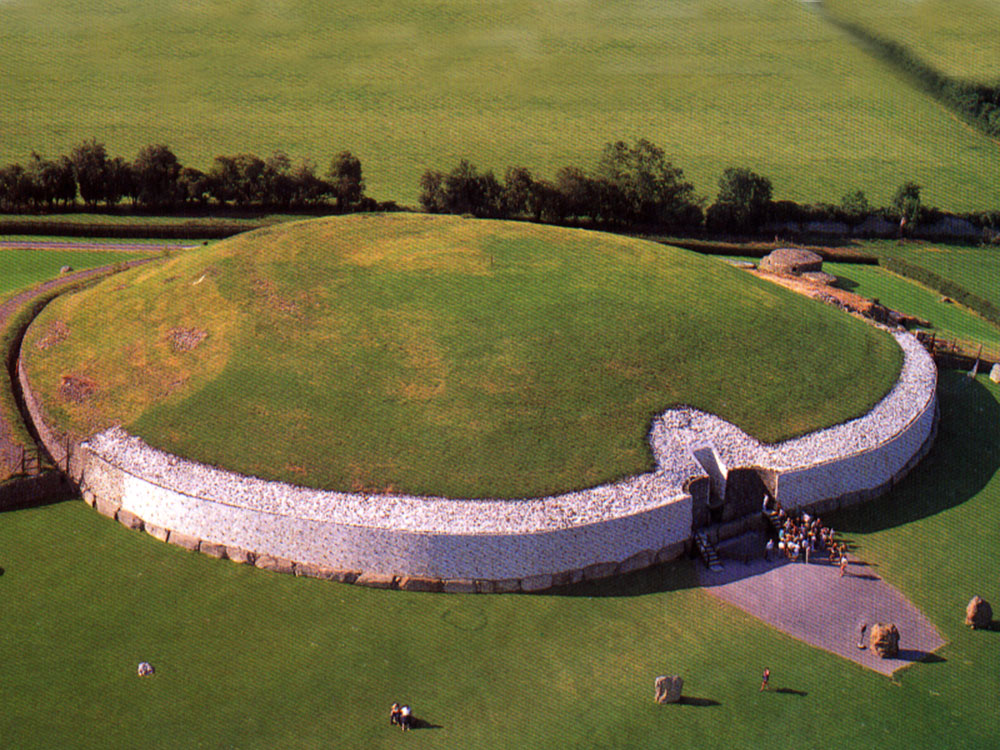 Outside the entrance to the great mound there was a 'setting', discovered during O'Kelly's excavation, and also the remains of what may have been a hut site. In the same compound as Newgrange, and encircling Site Z is the remains of a huge timber henge, approximately the same diameter as the big mound, about 90 meters. Some of the post holes from the henge have been marked with concrete stumps.