Tour Guide
Sacred Island
Email me
Knocknarea
Queen Maeve's Cairn
The Glen
Carrowmore
Carrowkeel
Shee Lugh
Sliabh Dá Eán
Cairns Hill
Abbeyquarter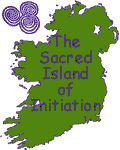 Abbeyquarter - Borlase
This circle of boulders is nearly perfect, forming a ring on a raised mound 65 feet in diameter. The inside surface is perfectly level. On the N. there are two stones, seemingly the remains of an inner circle. There are several gaps in the ring, one of which is on the N. side, immediately opposite the two stones. Three large boulders, which Col. Wood-Martin thinks may have been rolled out of their place in the circle, have somewhat the appearance of the commencement of an avenue leading up to it. A little N. of the centre, two stones are to be seen which seem to have formed a portion of a dolmen or cist. One of them is a flat slab ; the other, seemingly, a supporting stone. An excavation at the foot of the latter disclosed "traces of the flooring of the cist, upon which were some bones, the greater portion of which were calcined." This cist was. Col. Wood-Martin thinks, only " a division, or septum," of the original structure.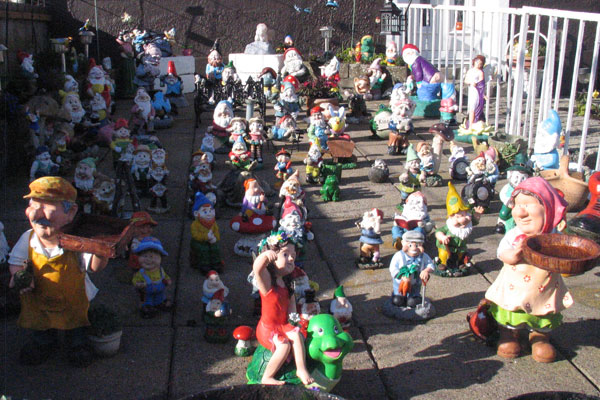 A local woman at Garavogue Villas beside the circle keeps Sligo's largest collection of garden gnomes in her front garden.

Dr. Frazer states that the discoveries consisted of " ij lb. of calcined bones, seemingly all human, but in a very fragmentary state; 2h ozs. of uncalcined human bones ; three molars, and one incisor tooth of a young person ; the tooth of a goat, and another, probably of a dog; also bones of goat or sheep."
This circle, in point of its standing on a bank, of the contiguity of the stones, and their number, and of its diameter, may be compared with one on the island of Inishowen, or Ennishowen, in Lough Mask.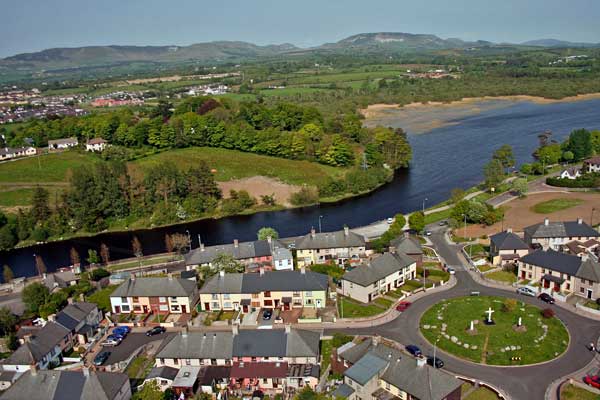 Garavogue Villas from the air. Photo copyright Eyeflight.