The Abbeyquarter stone circle.
The Abbeyquarter stone circle is one of the most unusual monuments in County Sligo, or indeed anywhere in Ireland. It is known locally as the Garavogue Fairy Fort. The circle of 44 boulders is 23 meters in diameter and stands on a knoll overlooking the River Garavogue. The Shelly River is only 5 km long, flowing from Lough Gill through Sligo Town and into the sea.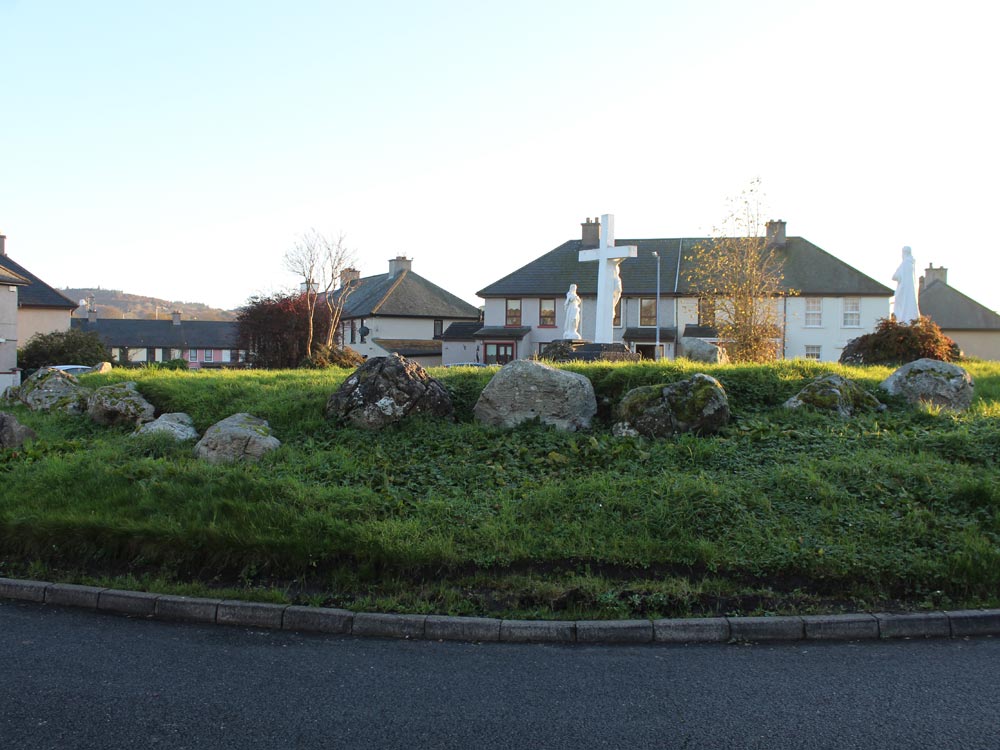 The Abbeyquarter monument is the oldest building in Sligo town. It is a stone circle of the same type as those found in Carrowmore, which possibly originally had a cruciform chamber at the centre. The Carrowmore circles have been firmly dated and range from 5,800 to 5,000 years ago. This is a stratiegic location marking an ancient ford the river; Abbeyquarter may be the oldest of all the circles, the burial place of the first colonists to come to Sligo.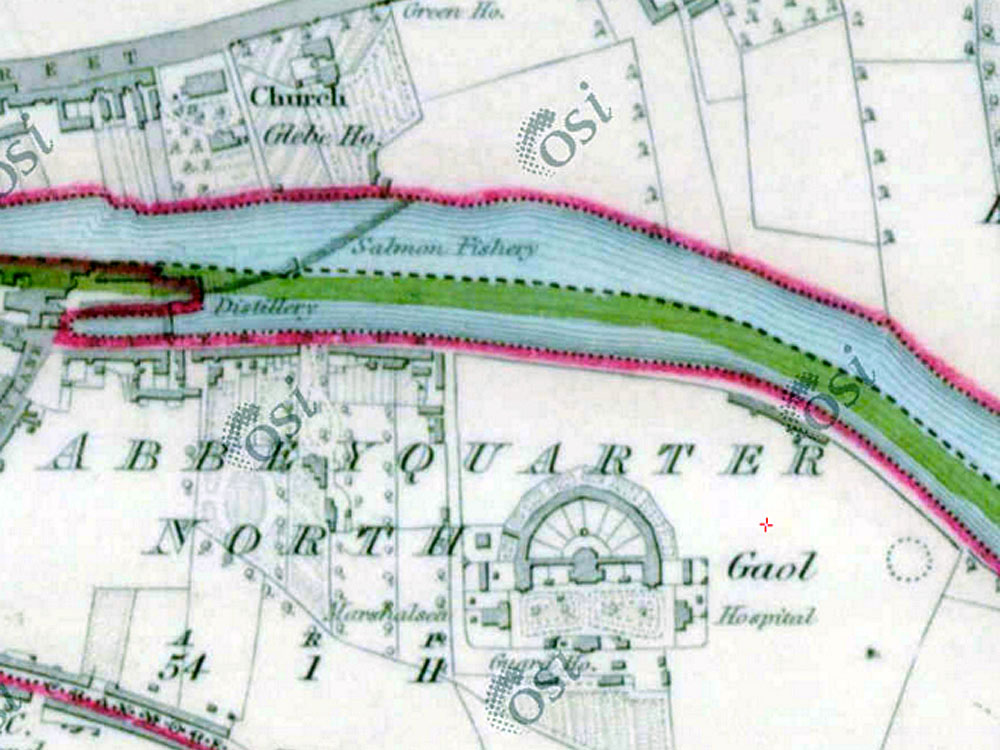 The Abbeyquarter Circle was lucky to survive as the town of Sligo grew and expanded from the 12th century onwards. The name indicates the circle was on lands owned by the Abbey, the oldest medieval building remaining in Sligo. In the Seventeenth century the monument appeared on the Seal of Sligo Town.

The Catholic Church erected statues at the centre of the monument to celebrate the year of the Assumption in 1954. Crosses were erected all over Ireland throughout that year to celebrate the Pope's definition of the Dogma of the Assumption. Other crosses on ancient monuments in the region were erected at Tobernalt three km south of Abbeyquarter, above the Caves of Kesh Corran near Ballymote, and on the Hill of Sheemor near Carrick on Shannon in Co Leitrim.
Today the Abbeyquarter Stone Circle sits within a roundabout surrounded by houses in the estate called Garavogue Villas.