The Timoney standing stones
Tucked away in a corner of North Tipperary and just inside the Laois border is a little known collection of some 300 standing stones. The stones are spread across several fields and two townlands, through the woods on the Timoney Hills between the village of Knock and Newtown crossroads.
The Timoney stones are quite an anomaly, and seemingly don't fit into any definite archeological category. There may not be anything else like them in Western Europe except Carnac in France. Indeed there is not much published information about the Timoney complex to refer to, either.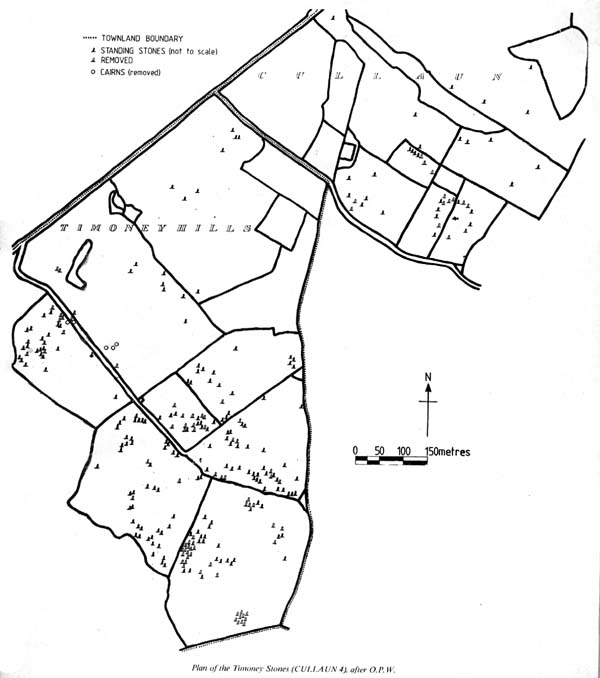 The Stones cover a large area of farm and woodland, and the stones remaining today are surely only a fraction of the number that stood originally. There are lots of fieldwalls here, some of which are of great size.
Some of the stones are quite small, and stick out of the ground like stumps. There is no apparent order or reason to the distribution of stones, which would make me wonder if they are not the result of field clearance in the last century or two.
When I asked locally for any information or stories about the stones, the most I could find was that the agent's men used to run races around the stones. This doesn't sound like a very old tradition. It is said in the area that the stones were a folly erected as a folly by a local landlord.