The Castlestrange Stone.

The Castlestrange Stone is one of the four so-called 'cult stones' remaining in Ireland from the so called Celtic or La Tene period. It is quite small, at 50 cm high and has the appearance of a large egg. The stone is located in the village Castlestrange on the banks of the river Suck near Athleague in Co Roscommon. It is covered with marvellous swirling designs across its whole surface, in a quite similar manner to County Galway's Turoe Stone.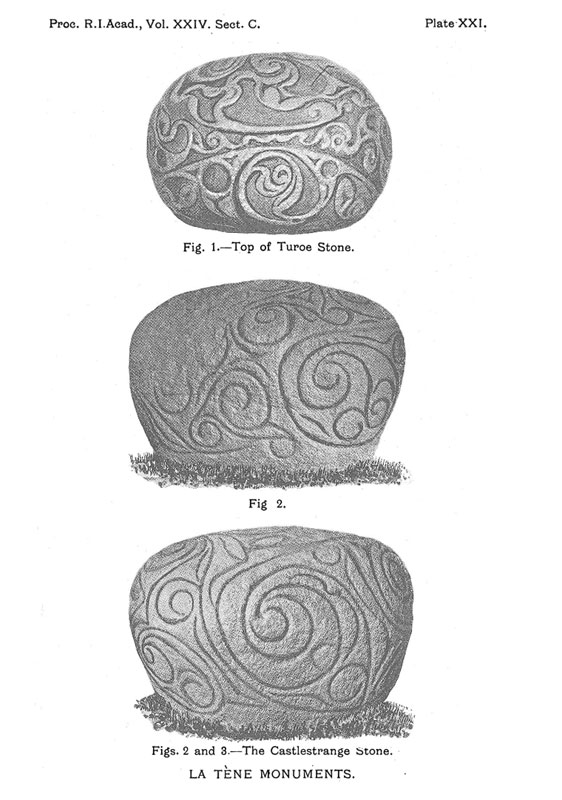 The stone is thought to date to the Iron age, about 2000 years ago, dated by the style of carving. These stones are most mysterious and we can only guess what kind of rituals may have taken place here. They are often called omphalos stones after the famous example at Delphi in Greece. Omphalos or navel stones are said to mark powerful centres of earth current or earth energies. Other famous omphalos stones in Ireland are the Catstone on the Hill of Uisneach, which is said to mark the centre of the country where the provinces meet; and the Stone of Destiny on the Hill of Tara.