The Turoe Stone.
County Galway's Turoe stone is one of most recognsable symbols of Celtic times in Ireland. It is one of four so-called 'cult stones' which survives from the Cetic period known as 'La Tene', defined by the swirling ornate patterns which cover most of the surface.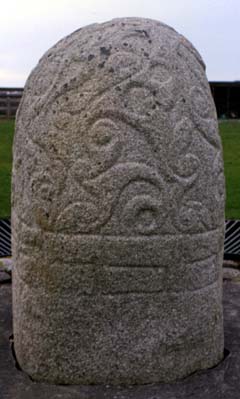 The stone is now located on an animal farm near Loughrea, but local tradition says it was removed from a nearby rath called Fweeore. Perhaps the stone fulfilled some ritual function, such as inauguration or fertility? No one has come up with a convincing explanation yet, though several writers have compared the Turoe stone to the Omphalos stone at Delphi in Greece.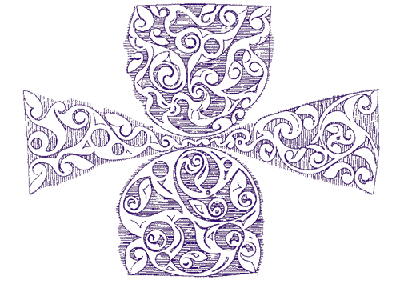 Whatever the case, the design and execution of this intriguing monument is quite complex, as the illustration above shows. The engraving covers four panels, two of which are joined across the top.