The Cailleach
The megalithic monuments known as passage graves are always associated with a powerful elderly woman, the Cailleach or Witch, who, in folklore, is often the builder or creator of the chambered cairns. In general she is known as the Cailleach Birra or the Hag of Beare, but in Sligo and at Loughcrew her true name is still remembered: she is called the Garavogue, and she is associated with the River Garavogue in Sligo and Sliabh na Cailleach.
Thanks to Ancient DNA, we now know with a degree of certainty that the passage graves were built by colonizing farmers who arrive in Sligo, most likely from the Carnac region in Brittany, more than 6,000 years ago. We also know from genetics that these farmers, originating in the near East, have traveled through the Mediterranean Sea from their homelands in Anatolia in Turkey, beginning their great migration around 8,000 BC. They are the first cattle farmers, and bring a herd of domesticated cattle with them on their voyage.
The Great Goddess
The chief deity in the religion of the farmers seems to be a powerful earth goddess associated with fertility and animal husbandry. We might think of her as Eve, Tiamat, Ishtar, or Inanna, the mother of all goddesses. The invention of farming and domestication of animals saw a group of people departing from the ways of hunting and gathering, and entering into a new relationship with the Earth.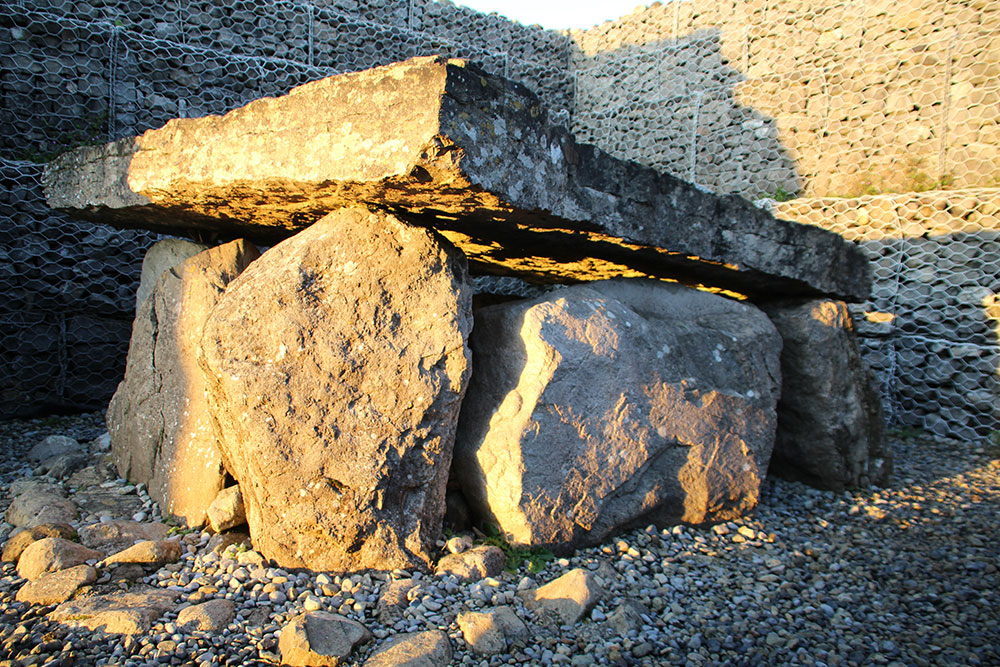 As part of this new arrangement the people plough and fertilize the earth in a manner markedly different to the ways of hunters and gatherers. The early farmers adopt a much more formal religion, and when they arrive in Western Europe a kind of fusion of symbolism occurs in the lands around the Bay of Biscay, when the farmers seem to adopt some of the ideas and ideals of the Mesolithic people. Passage graves, a new type of monument appearing around 6,700 years ago, seem to represent this merging of cultures.
The Sligo Settlement
When neolithic farmers began to arrive in the Sligo region some 6,000 years ago, they brought agriculture in the form of crops and domesticated cattle, wild animals in the form of red deer, the practice of building megalithic monuments, and a new religion based around an earth mother goddess in the form of the Cailleach. The oldest neolithic monument currently known on the west coast or Ireland is the causewayed enclosure at Magheraboy, which has been securely dated to 4,150 BC.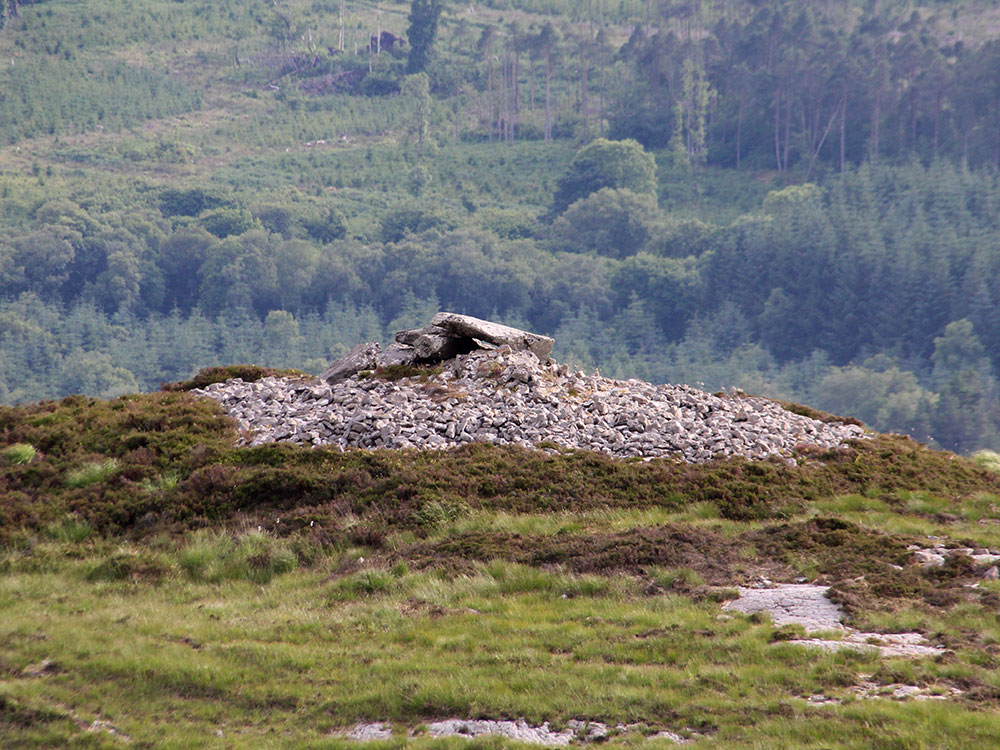 The passage grave culture took root in Sligo across the Cúil Iorra peninsula where the great triple complex of Carrowmore, Knocknarea and Carns Hill are arranged along an east-west axis. By around 3,500 BC when the central monument at Carrowmore was built, the colony had spread down to Lough Arrow and the Bricklieve Mountains, where the great neolithic monuments at Heapstown, Moytura, Carrowkeel and kesh Corran are located.