The Hag's Leap
On the south side of Glenade valley, on the northern face of the Dartry mountains, in the townland of Cloontyplugrish is a fabulous geological formation, a land stack called the Hag's Leap. The stack was formed when a massive chunk parted from the north face of Tievebawn, probably on a faultline. The Dartry or Carbury mountains are composed of carboniferous limestone and are about 300 million years old.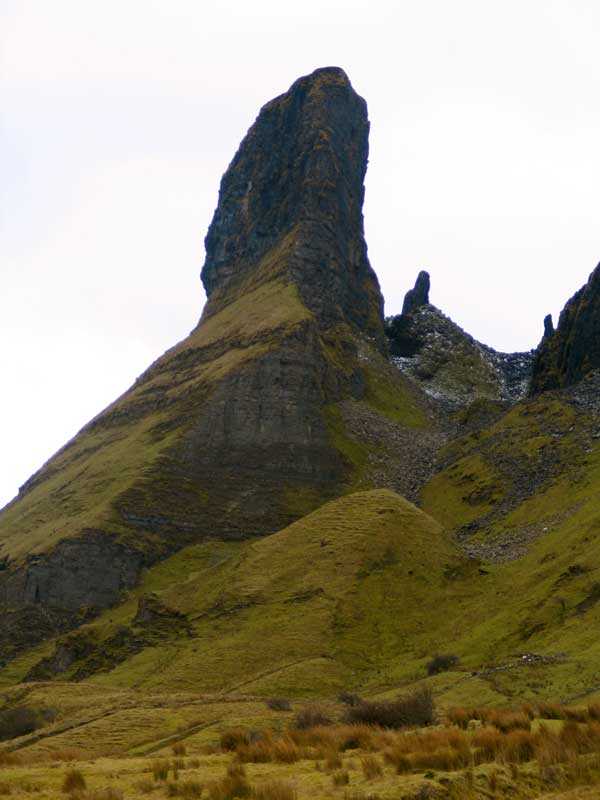 The massive pillar of the Hag's Leap was formed during the last ice age as the retreating glaciers gouged out the Glenade valley. The cone shaped hill in the photo above is formed from gravel melting out of the ice. Though Tumpaunmore is the name on the 1837 OS map, I like the title the Hag's Leap, which was given to me by the landowner who showed me his megaliths in Sheskin a little to the north.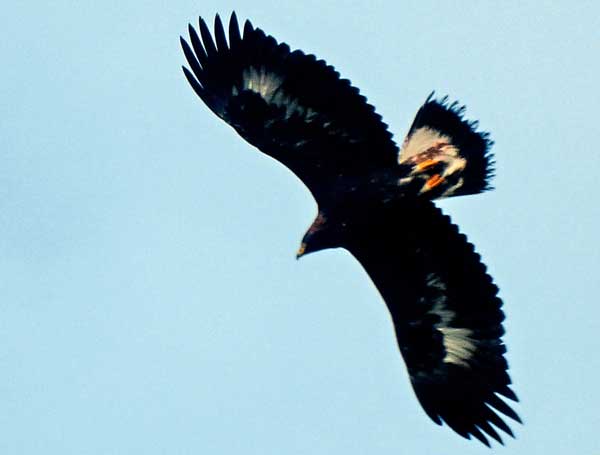 The cliffs called Eagles Rock, between the Tumpaunmore and Sheshin, must have been home to many birds of prey. There are lots of old empty cottages scattered around this side of the mountain, and an old track leads up past Eagles Rock to the top of Tievebawn.