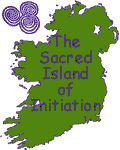 Cliffoney, County Sligo
Cliffoney is a small, ancient and extremely historic village in north Sligo, within the ancient kingdom of Carbury, close to the headland at Mullaghmore on the west and the fabulous Gleniff Horseshoe Valley to the east. The name Clia Fuinne means the Ford of the Wattles or Hurdles, from the ancient ford over the Cliffoney river at the north end of the village. This has always been a main routeway, along the coastal plain between Donegal and Sligo.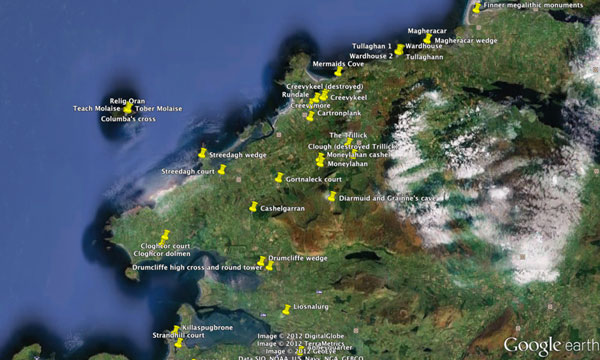 Location of megalithic in Cliffoney and surrounding area.
There are a number of megalithic mounments around the village in a line that closely follows the modern road. There are also a number of raths or ringforts in the same area, showing that this was an important crossing point in ancient times. St Brigit's well, in the top photo, was a popular site with passing pilgrims. The well is within a ploughed out ringfort, and was one of five wells within a small area.

The Cliffoney cross, rubbing by Wakeman, 1880.