Deerpark court cairn
The Deerpark or Maghernamush court cairn is one of the largest in Ireland. This fine but quite ruined monument is found on a high plateau on the north side of Lough Gill, and commands fine views across the lake and countryside. The site is easy to locate: follow the Calry road east from Sligo town, and the monument is signposted after about 4 miles with a carpark and local area map. Follow the trail and it is about a 20 minute walk to the court cairn.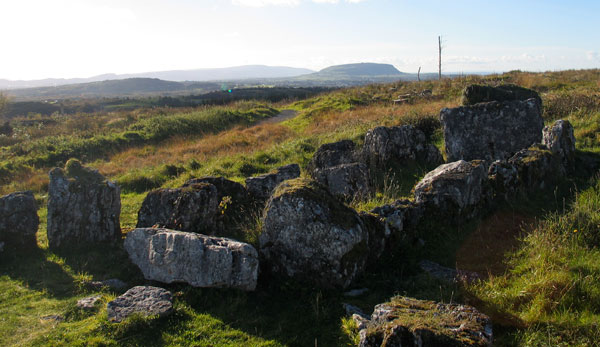 The monument has a huge central court, with access through a gap on the south side. The stone cairn is long gone, presumably used to build the many fine stone wall in the area, which enclosed the deerpark. The west end of the court has a large chamber with a fallen lintel.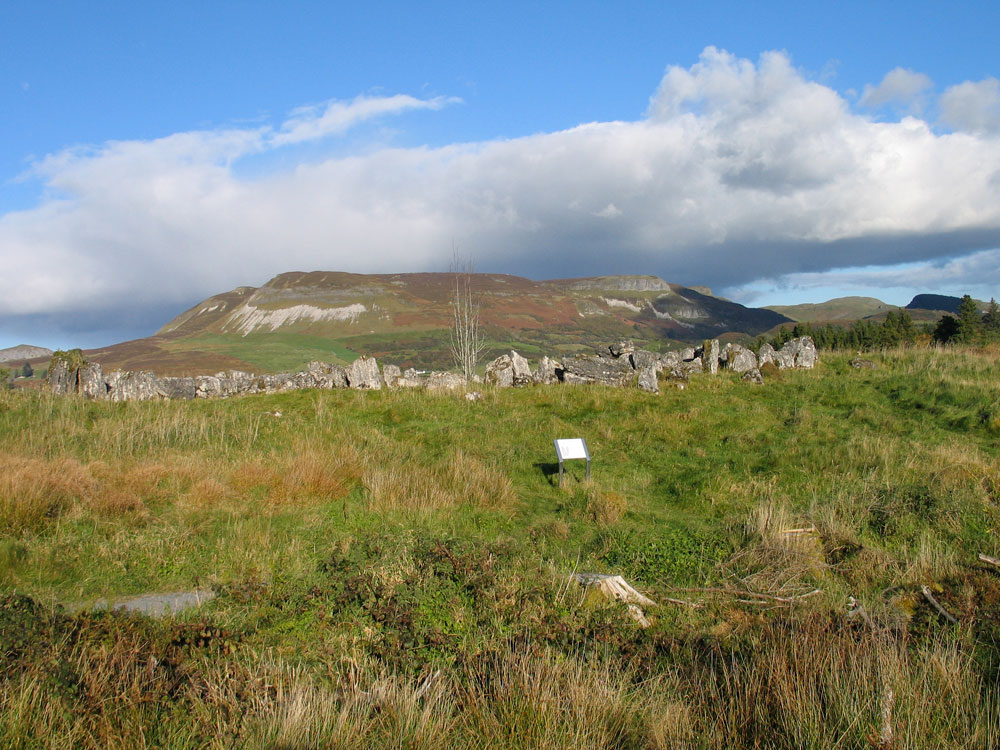 The east side of the court has a set of double chambers placed side by side, with one lintol still in position. The monument is constructed with large weathered hoary chunks of local limestone. It is possible that Deerpark was constructed in different phases, being enlarged over time The mounment is positioned on the upper ledge overlooking Lough Gill on the south and in to the hills known as the Doons, and Keelougyboy Mountain to the north. Such a wide panorama is unusual for court cairns. Clearly Deerpark was a most important temple or centre of worship in the neolithic.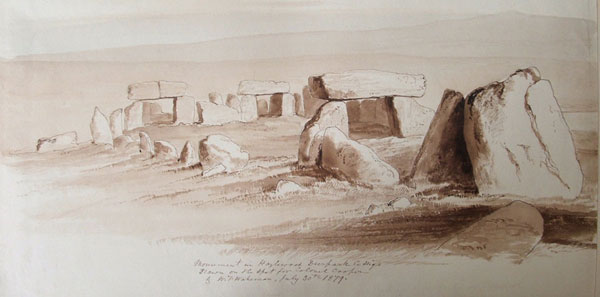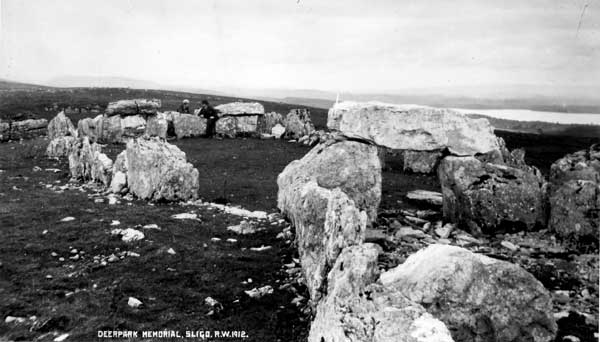 William Wakeman visited Deerpark in 1879 on his tour of Sligo, and the site remains pretty much in the same condition excepting two of the lintols have fallen. The double chambers at Deerpark and large court area are similar in size and design to Cloghanmore and Farranmacbride near Glencolumbkille in County Donegal, and I believe they both have the largest court areas in Ireland. Cloghanmore is an important site, the only Irish court cairn where megalithic art has been found.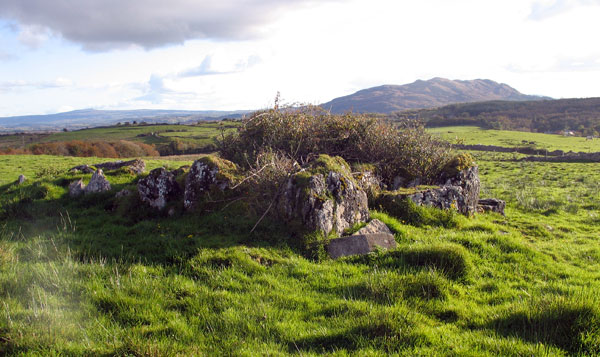 Not far to the south east of the court cairn, in the large field stands a fairly well preserved wedge monument. In the same field further to the west is the large triple cashel (photo below), positioned on the sloping hill with fine views to the west and Lough Colga. There is a well preserved souterrain at the centre of the cashel. Further again to the west is a second large cashel, this one much closer to the lake.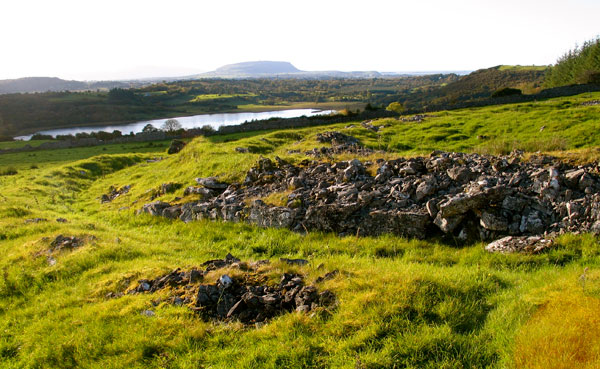 These monuments, court cairn and fortified enclosure, with probably 4000 years seperating them in time show that this was always good farm land as both monuments were built by cattle herding people.