Newtown Castle
Few castles in Ireland have a more beautiful setting or a more enigmatic history than Parke's Castle, County Leitrim. Overlooking the northern shores of Lough Gill, the castle has had several different phases of occupation. Leaving out the restoration work that has been carried out in more recent times, in order to make the site accessible to the public, the building as it now stands has remained largely unaltered since the end of the seventeenth century.

Parke's Castle, Co. Leitrim:
archaeology, history and architecture, 2011.
I have chosen to refer to this site as Newtown Castle, which belonged to Sir Brian O'Rourke and was one of his chief residences, rather than by the later manor house built by and named after Robert Parke. A branch of the O'Rourke family established a village, Baile Nua or Newtown, in this location sometime after the Battle of Magh Slécht in 1256, around the same time that the Normans were beginning to arrive in force in Sligo town, where they founded the Dominican abbey and built Sligo castle.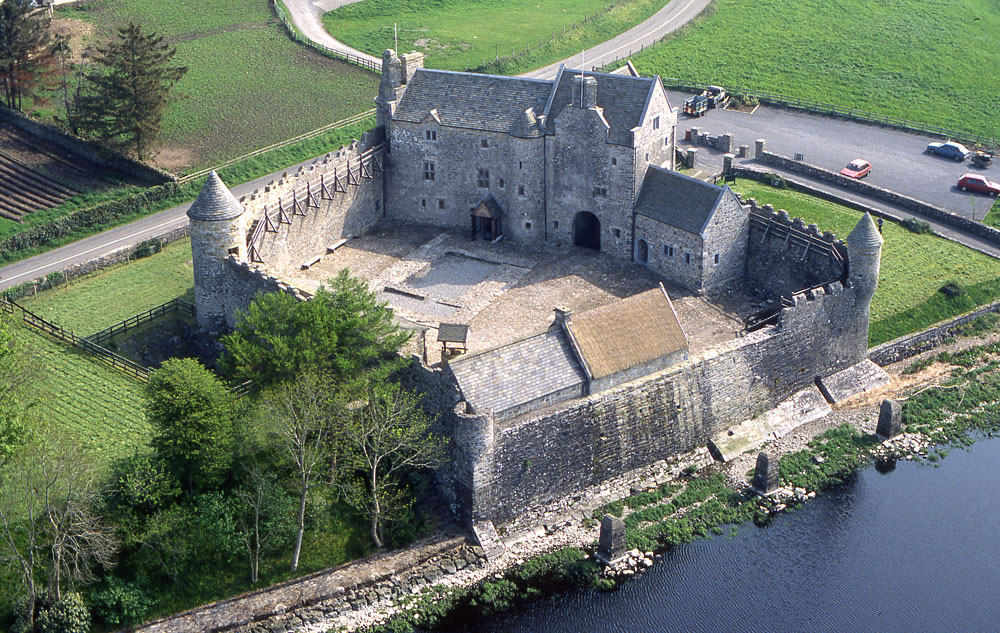 The O'Rourke castle at Newtown was one of a pair of towerhouses, which flanked the mouth of the stream which flows out from the cleft or Alt, Cartron Glen, close by. This mysterious Glen is ultimately the key to understanding the location of Duroy and Newtown castles. The second towerhouse was constructed on a small promontory at Duroy, 500 meters east of Newtown castle. The remains of one corner belonging to a four story towerhouse were still visible in 1930, but the site is ruined and only a stump remains today, within a small area which was enclosed by a ditch. Castle Duroy is a site that would repay excavation.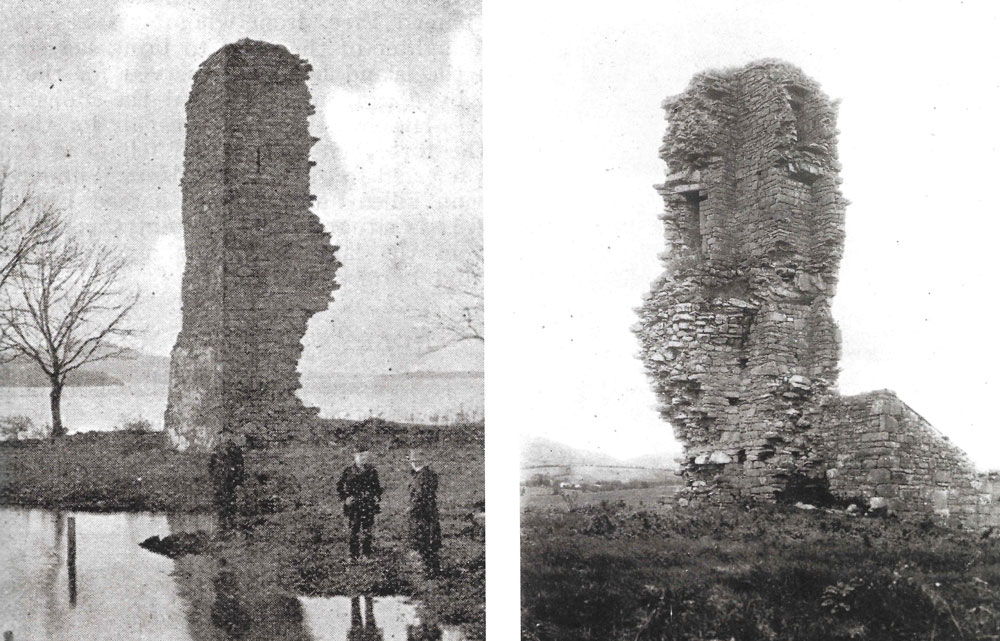 Newtown castle was built on a small rise on the north-east shore of Lough Gill, opposite the mouth of the River Bonnet. The Bonnet flows through Dromahair, the location of another O'Rourke stronghold and Manorhamilton, the town founded by Sir Fredrick Hamilton in 1635. The earliest part of Newtown is the rock-cut ditch or moat which encircles the site. Within the ditch and possibly using the excavated stones, a substantial bawn wall was raised, with an entrance on the east side. Within this enclosure a towerhouse was raised; we don't have a date, but 1480 - 1500 would be an approximate time range.