Saint Molaise's church in Cliffoney
A short history of Cliffoney RC Church 1828
- by John Harrison.
Cliffoney Roman Catholic church was opened for worship in 1828, 185 years ago this year (written May 2013).
The land on which the church was built was gifted to the Parish of Ahamlish by Lord Palmerston, upon the passing of Catholic Emancipation, as prior to to that the Penal laws were in force throughout Ireland and Catholic mass was forbidden. Daniel O'Connell fought for this right.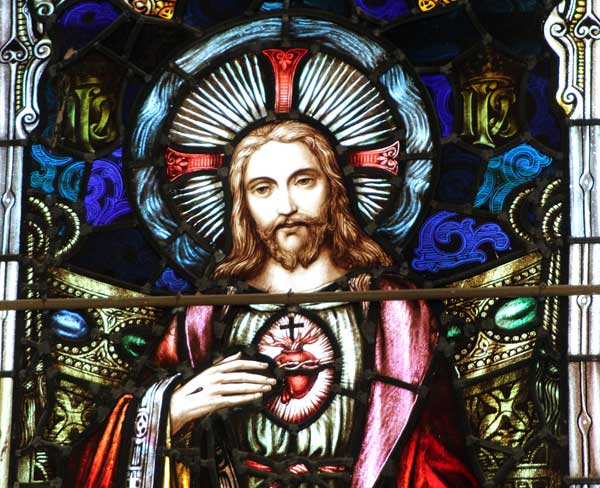 As you enter the church, attention is drawn to the large timber beams in the roof, which were brought into Sligo port on a sailing ship owned by Connor and Cullen sawmills, Sligo. The sawmill was based on the site presently occupied by the Bus Eireann garage in Sligo. The iron couplings holding the great beams together were made in McGarrigle's forge near Cliffoney church.
The Captain of the sailing ship was a Cliffoney native, Captain Conway, born in the house that the late Seamus Conway occupied in Edenrevagh; the farm is now owned by the Burns family.
The first parish priest to serve in Cliffoney church was Father John McHugh, a native of Roscommon. His time as parish priest was short, as he went home to Roscommon for a holiday, and while at home he died after falling down the stairs. He is buried in the church portion of Ahamlish cemetery.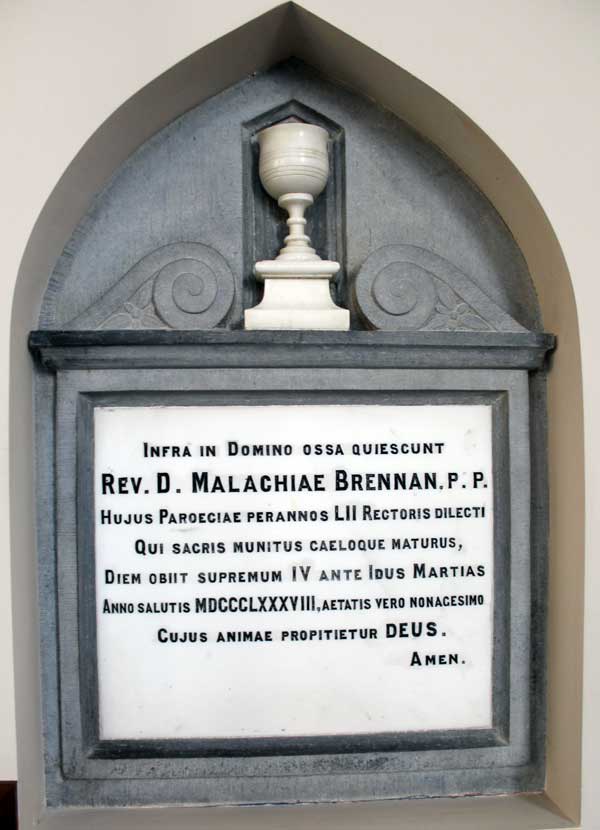 His successor in Cliffoney was Father Malachy Brennan, P. P., who is buried inside the church to the right of the high altar. The inscription over his grave is in Latin.
The Parochial house, called Palmerston Glebe, along with four acres of land, was also gifted by Lord Palmerston to the community of Cliffoney (£600). In those days the P. P. had a house and a side-car to take him to mass, funerals, and village stations; also he also employed a boy to drive him and tend his horse in the days before motor transport. When Lord Palmerston, the British politician and Prime Minister, came from England for his holidays each summer, he stayed at the inn in Cliffoney village, which was known as the Cliffoney Inn; he tried to rename it Palmerston's Arms at the time but the name never took; today the inn-building is O'Donnell's Bar and Tennoy's shop.