Creevykeel court cairn
Creevykeel, a large and well-preserved megalithic monument in County Sligo, is considered one of the largest and best examples of a court cairn in Ireland. It is certainly one of the easiest sites to visit, as it is located by the Sligo - Bundoran road, two kilometers north of the village of Cliffoney and close to Gorevan's crossroads.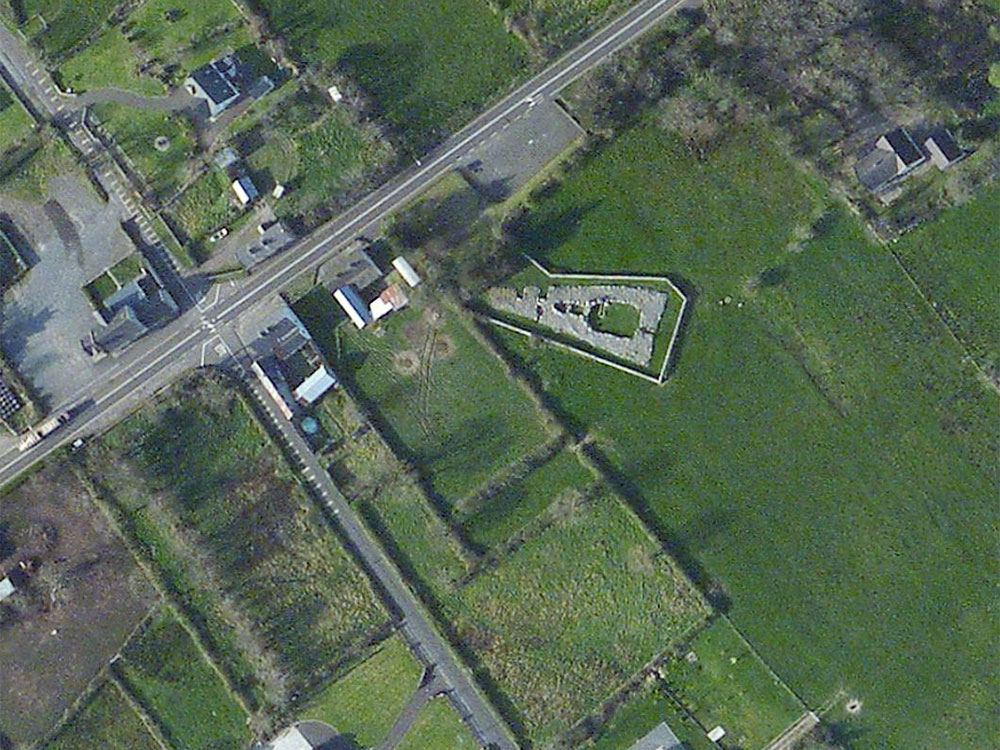 There is a large parking space signposted. A few steps from the carpark, through a clump of rag-strewn pine trees, and there you find the huge cairn. Creevykeel is so massive it fills its own small field, contained by a wall built after the excavations in 1935.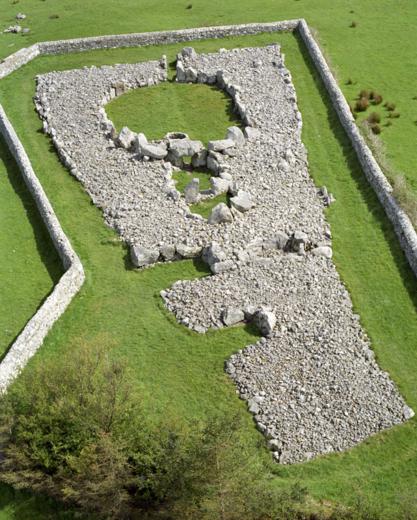 Creevykeel is a massive wedge shaped pile of stones arranged on a roughly east to west axis. The chamber and court open towards the east, and the chamber is oriented on the cliffs in Arroo Mountain. The ground is falling away gently towards the sea, so the monument is facing up a gradual slope.
The cairn measures 55 by 25 meters, with the widest edge towards the east and tapers away to a tail on the west end. A narrow passage, which may have been roofed with lintels originally, leads into the massive enclosed internal court. This court, which could easily hold a hundred people, measures 15 by 9 meters and seems to have been extended at least three times during the neolithic. Overall, the court gives the impression of having a function as a sacred cattle pen.
Creevykeel is the largest in a chain of five megalithic buildings clustered together in the Cliffoney area on what was surely a neolithic routeway. Two other large but largely destroyed court cairns are found at Creevymore and Cartronplank. No one seems to know who adds the rags to the bushes on the way into Creevykeel; it is an old custom that sometimes migrates from site to site, and has appeared here in recent years.
The old name for Creevykeel is Caiseal an Bhaoisgin, the Fort of Bhaoisgin, Bhaoisgin being the well near the cairn. The well and cairn may be named after the distcintive peak of Benwisken Mountain. Bhaoisgin has become Wisken in todays Anglecised version of Gaelic.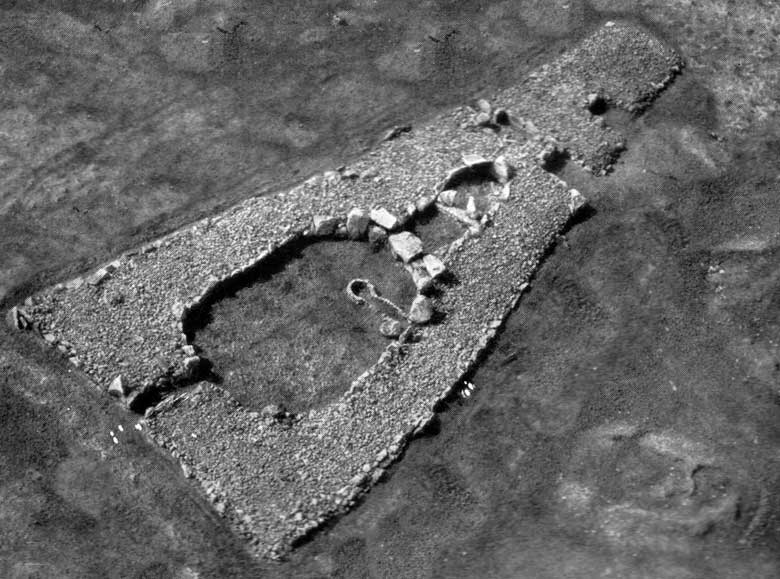 Creevykeel was not mentioned by the 1837 Ordinance Survey, and came to attention in W. G. Wood-Martin's Rude Stone Monuments. The monument is shown planted with trees and seems to have been surrounded by an orchard when William Wakeman visited the site in 1880, and was still surrounded by woods on the 1911 map.
Eamon Murphy from Cliffoney has photographed the equinox sun rising over Arroo Mountain and shining into the chamber of Creevykeel, not in a precice alignment as tends to be found at passage-graves, but a sweeping illimination of the court stones and chamber.