Creevykeel court cairn
Creevykeel is a well preserved megalithic monument, said to be one of the largest court cairns in Ireland. It is certainly one of the easiest sites to visit, as it is right by the N16 Sligo - Bundoran road, 1.5 km north of the village of Cliffoney and close to Gorevan's crossroads. There is a parking space signposted, but it is easy to miss on this fast and dangerous road.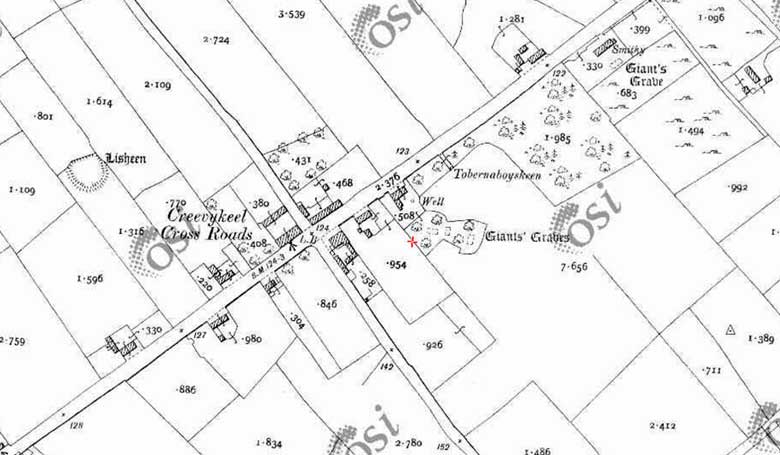 The carpark is big enough to accomodate the tour buses who often make a short stop here. At the north end of the carpark is the well Tober Bhaoisgin. As can be seen from the map, the monument was planted with trees in 1911, and seems to have been surrounded by an orchard when Wakeman visited in 1880. A few steps from the carpark, through a clump of rag-strewn trees, and there is the huge cairn, so massive it fills its own small field.