Irish court cairns
In Ireland this world and the world we go to after death are not far apart.'
W. B. YEATS.
Court cairns are a group of monuments constructed for some kind of ritual or social gatherings. There are just over 400 of them in Ireland, and they are almost all found north of a line between Galway Bay and Dublin, ie in the northern half of the country. Archaeology attemps to classify monuments by size, style and type, but courts manage to defy easy catorigasition. In general there are three types: single, double and central.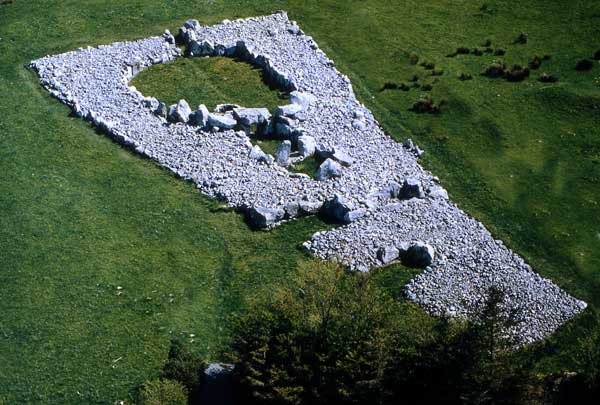 Creevykeel is one of the largest, best preserved and easiest court cairns to access. It is located between the coast and the mountains close to the village of Cliffoney to the north of County Sligo.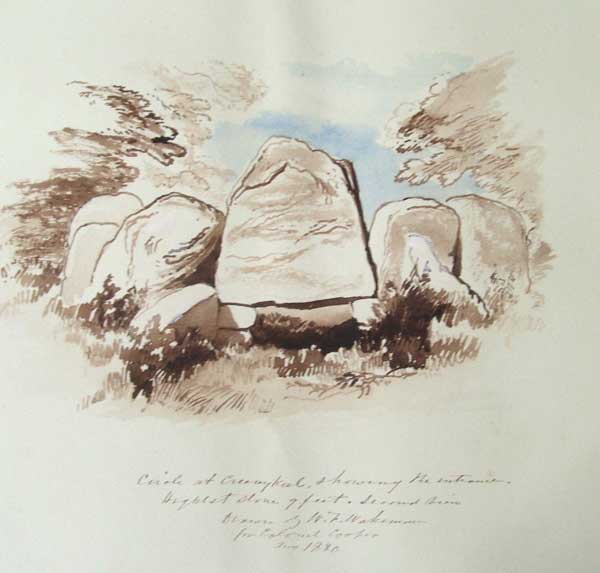 A massive lintol stone once stood over the entrance to Creevykeel, making this a most imposing doorway. The stone was pushed over around 1895 by three brothers who lived near by; it was re-erected incorrectly in 1935 after the site was excavated by the Fourth Harvard Mission.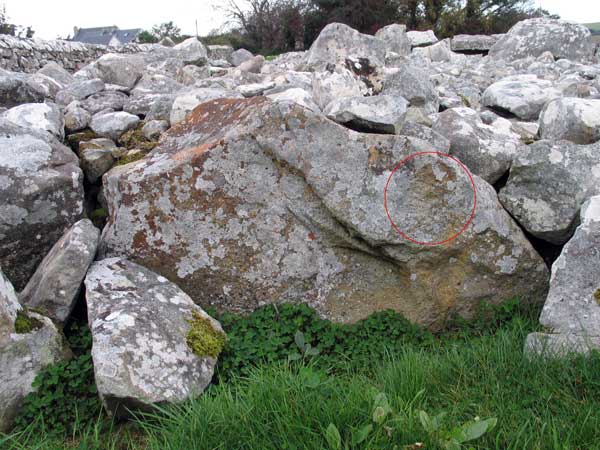 Creevykeel was re-used in later ages and metal was smelted in the court during the Early Christian period. Some pick-marks on a few selected rocks seem to indicate someone was trying out their new chisel.