The Cave of the Cats
The Cave of the Cats is one of the most famous locations at Rathcroghan, and indeed in medieval Ireland. The cave is celebrated in Irish folklore and mythology as the home of the Morrigan, the great Mor Riogan or War Goddess of the Tuatha de Danann. The cave was a well-known entrance in to the Otherworld, later known as the Christian Hell.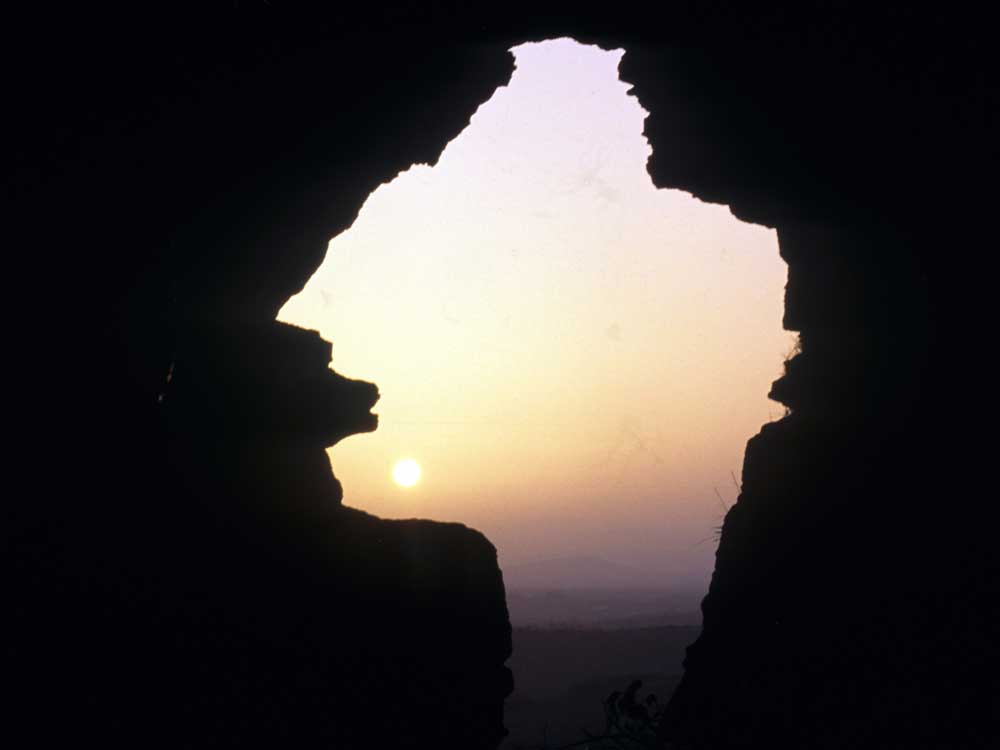 In local folklore the cave is connected to the Caves of Kesh Corran in County Sligo. A local story tells of a woman who was trying to catch an unruly calf. She caught the beast by the tail as it plunged into the Cave if the Cats, and was dragged thither and yon through the Underworld, only to emerge three days later from the Caves of Kesh Corran many miles to the north.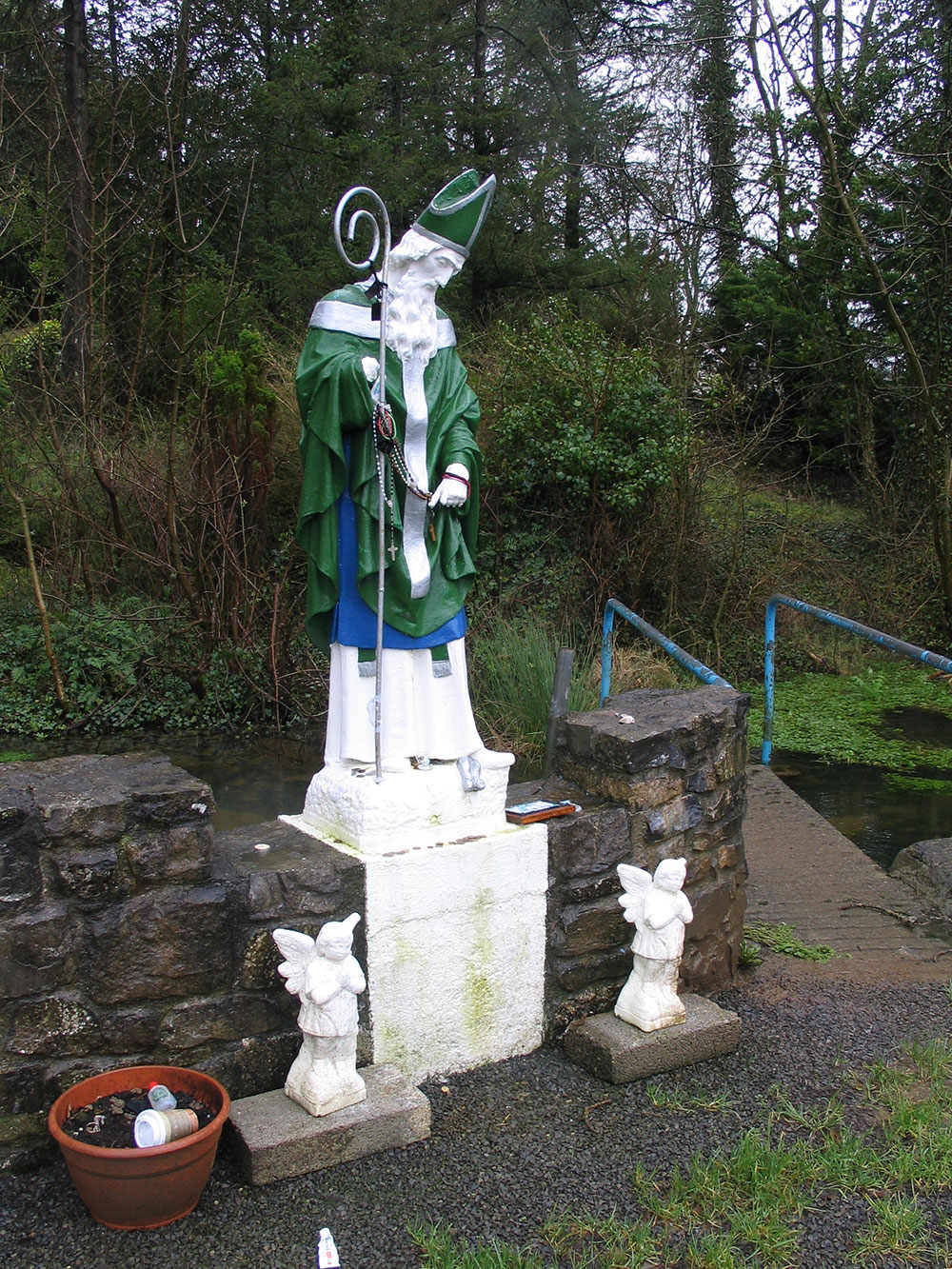 Gabrial Beranger describes his visit to Owneynagat in 1779:
"We found there some men waiting for us; and having lighted some candles we descended first on all-fours through a narrow gallery, which for the length of 12 or 14 feet is the work of man, being masonry said to be done by the Druids, who performed here some of their secret rites. A yard or two farther we could walk erect, the cave being 7 or 8 feet high, and about 4 feet broad; the walls and roof (work of nature), of a brownish colour, smooth and shining, as if varnished, the ground of solid rock, like the rest, smooth, always descending; but the unevenness not unlike steps, favouring our descent, and preventing us from slipping.

We went about the length of 150 yards, when we found our career to be at an end, the cave going no further. We examined closely, but solid rock was everywhere; no door, window, nor crevice, where the woman and her calf could pass; we commented on the story, and joked the country people on their belief; but the answer was, that the devil had stopped it up, and this statement we could not contradict conveniently."