Art at Dowth
Like everything else about Dowth, the artwork found there is very mysterious. All that we know about the art comes from the survey conducted by Michael and Claire O'Kelly who recorded all the engravings they could find on some 38 surfaces.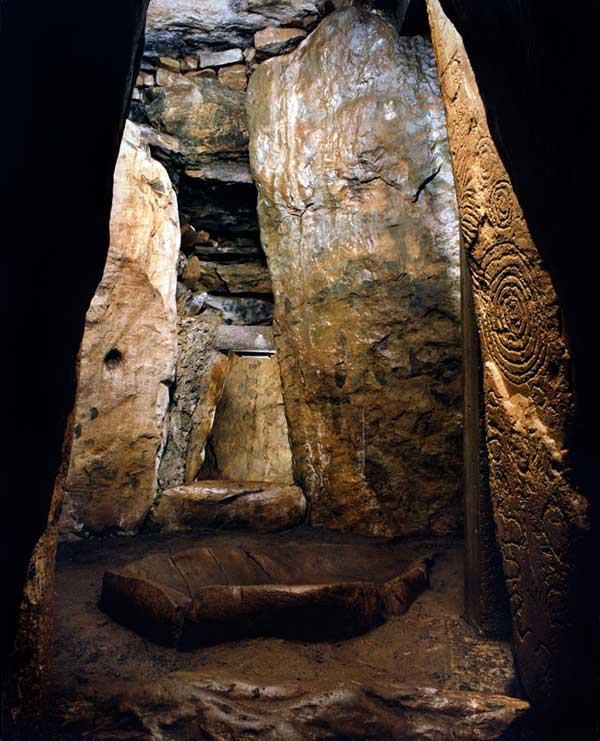 As Dowth is the least known of the three great mounds in the Boyne Valley, and it's artwork is not well known as a result. Some of the engraved kerbstones are still buried under cairn slip. The engravings are more primitive than at Newgrange and Knowth and would seem to be earlier. Some of the designs are thought to be very similar to the art from Loughcrew. Of the 38 stones on the site which bear art, 15 of the kerbstones are decorated, 11 of the stones are in Dowth North and 12 stones in Dowth South.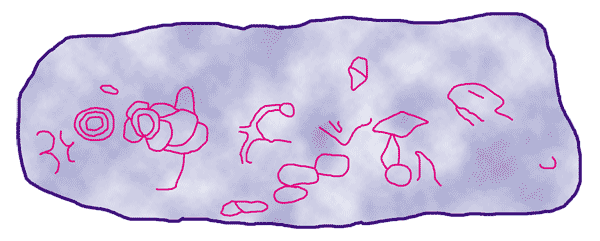 Dowth engravings tend to be circular for the most part, with a few spirals and wavy lunar squiggles. The most impressive engravings which can be seen on the outside of the mound today are on the Stone of the Seven Suns, the front and back of which are illustrated below. This kerbstone is found almost directly opposite the entrance to Dowth North, and like Kerbstone 1 and Kerbstone 52 at Newgrange, divides the mound in two. It was probably used in the setting out of the site.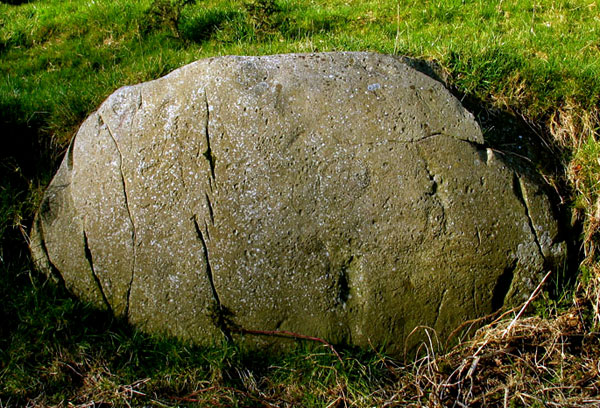 There are five sun wheels laid out horizontaly across the stone, one being below the others; there are two more rayed circles, and two un-rayed circles. There is also what Martin Brennan described as a calibration offset, a unit of measurement on the top left of the stone.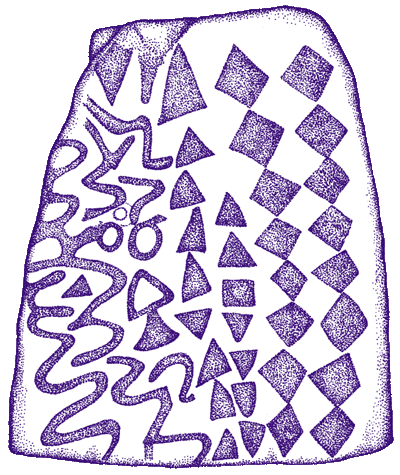 The stone (shown in Brennan's illustration, right), is placed at the back of the circular chamber. The beam of light from the setting sun just misses it as it streams across the floor of the chamber. The beam of light illuminates the next stone to the right. Perhaps in the symbolic language of the builders, this design represents night, shadow and darkness?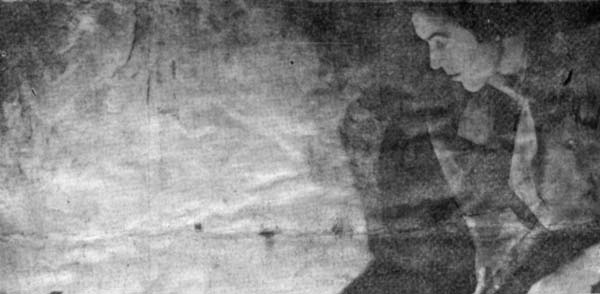 When the sun strikes into the chamber there is a great blast of warm golden light which illuminates the whole chamber including the annex or niche on the south side. Martin Brennan, the Irish American researcher was the first to rediscover the winter solstice sunset beam at Dowth back in the early 1980's. He demonstrated that the beam of light strikes the back of the chamber and was the first to point out that the three mounds in the Boyne Valley are integrated.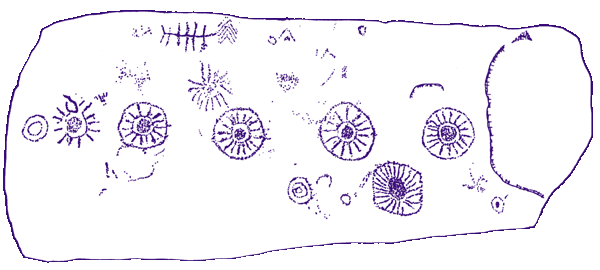 To allow the light to enter the hedge in front of the entrance has to be reguarly cropped by the O.P.W. Nowadays people who go to visit Newgrange for sunrise can stay around the Boyne Valley to witness the sunsets at Dowth, and the sunbeams have been photographed many times and recently published in a small book by photographer Anne Marie Maroney.