Irish Wedge Tombs
'In Ireland this world and the world we go to after death are not far apart.'
W. B. YEATS.
Wedges are the fourth type of megalithic monument commonly found in Ireland, and are generally thought to be the youngest of our megalithic tombs, dating from the cusp of the neolithic and the Bronze age.
Wedge tombs are large stone boxes with a sloping roof slab. They are somewhat similar in appearance to portal dolmens. Like the other kinds of monuments, they would have originally been covered with a cairn of stones.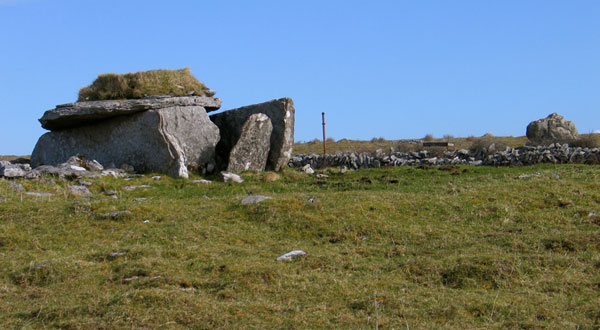 There are around 400 wedge tombs in Ireland; they are often found close to other monument types. The largest concentrations of wedge monuments are found in the Burren in County Clare, where there are many fine examples in the Burren National Park. There are many fine examples to be found in the southwest region of Cork and Kerry.