Guided tours of Irish megalithic and historic sites
The Ben Bulbin country in County Sligo is one of those rare places in Ireland where fairies are thought to be visible, and our first witness from there claims to be able to see the fairies or 'gentry' and to talk with them. This mortal so favoured lives in the same townland where his fathers have lived during four hundred years, directly beneath the shadows of Ben Bulbin, on whose sides Dermot is said to have been killed while hunting the wild-boar. And this famous old mountain, honeycombed with curious grottoes ages ago when the sea beat against its perpendicular flanks, is the very place where the 'gentry' have their chief abode.
W. Y Evans Wentz, The Fairy Faith in Celtic Countries, 1911.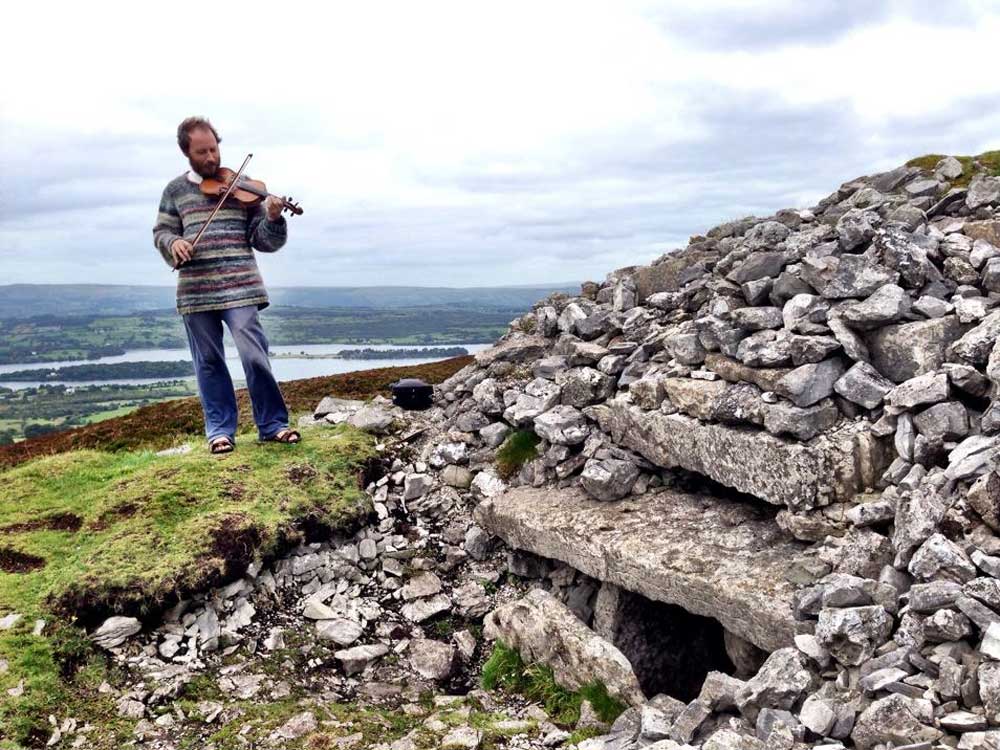 I live in a part of Ireland that is thickly cluttered in megalithic and other monuments from Ireland's long history. This website grew from a guidebook for the Carrowkeel megalithic complex by Lough Arrow in County Sligo; I lived there for 10 years, right up close to the neolithic buildings.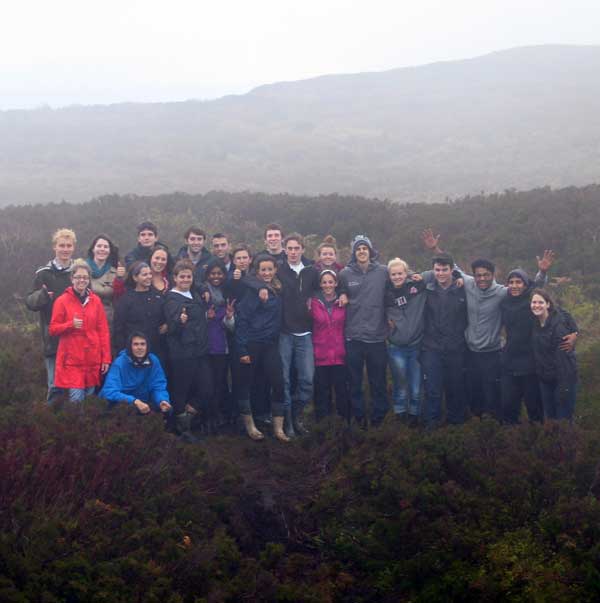 More recently I have been living in the north of the county where there are remains from the neolithic such as the well preserved Creevykeel and many other megalithic monuments. Many of the buildings in the Cliffoney village were built by the twice British PM and landlord Lord Palmerston, between 1830 and 1860; Classiebawn Castle was completed some 10 years after his death.
Dear Martin,
This note is long overdue. We toured Sligo last year with you, and it was amazing and wonderful. The depth of your knowledge, and your personal engagement with it made it am exceptional tour which helped us to feel the sacred quality n the land. Thank you. Do you have any suggestions for the next pilgrimage we make in Ireland?
Marni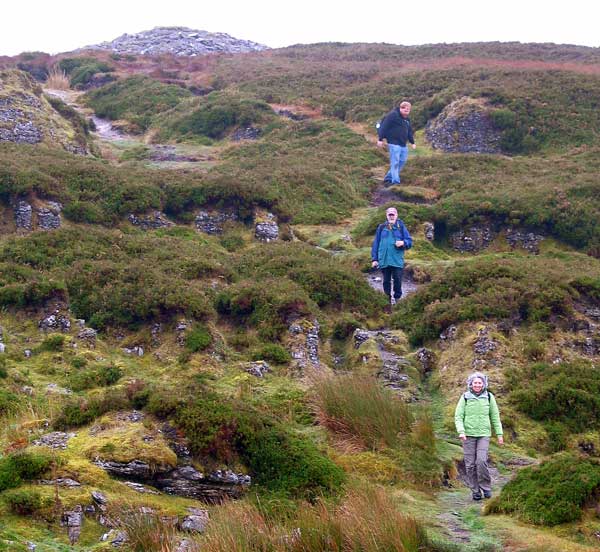 I have been giving guided tours to all types, kinds and sizes of groups for 20 years to sites across Ireland but mainly in Connaught. There is such an abundance of remains of all kinds close to Sligo, that there is generally no need for a set itinerary. Tours generally last from 9.30 to 5.30 and cost 150 euro. It is easy to pick a range of sites from different time periods or concentrate on one particular type of site. Sites such as a climb to Queen Maeve's cairn on Knocknarea require dry weather and stout footwear.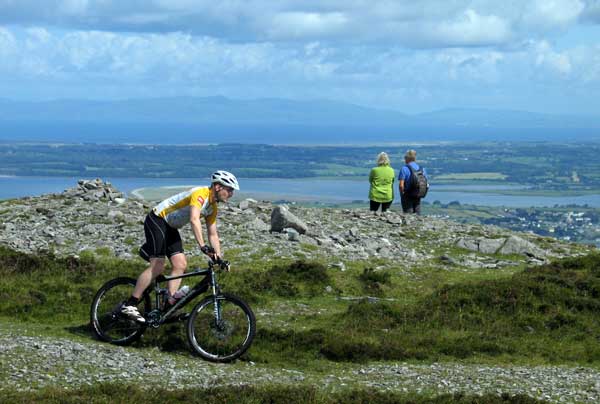 A Bord Fáilte qualified tour guide, I have also studied art and and archaeology, and more recently learned Irish traditional music, playing uilleann pipes, fiddle and banjo. My special interest is in the art and alignments of the monuments known as chambered cairns or passage graves. General and specialist tours are offered to the major Sligo sacred centres: Carrowmore, Carrowkeel, Moytura.
Thank you Martin, for sharing your art, knowledge and stories with us here in San Francisco! I found the workshops with you and Padraig to be fun and creative, your Sunday afternoon presentation was chalked full of information and I enjoyed hearing you play the banjo and recall personal experiences as well as mythological connections with the ancient places. Perhaps our group will go again to Ireland and if we're lucky you'll lead us to some of the magical spots you have told us about.
I hope the rest of your trip goes well,
Sincerely, Lisa