The West Passage
The west passage, which is roughly aligned to region of the equinox sunsets and full moon sets, is about 34 m long. Two large stones, one tall and thin, the other round and bulky, stand outside the entrance. These stones are similar in shape to a lot of the avenue stones at Avebury, where the thinner stone is thought to be male, and the rounder shaped stone female. Martin Brennan observed a shadow cast by the taller stone falling on the vertical groove on the entrance stone at sunset around the equinox, and George Eogan uses a slide of this shadow in his talks about Knowth.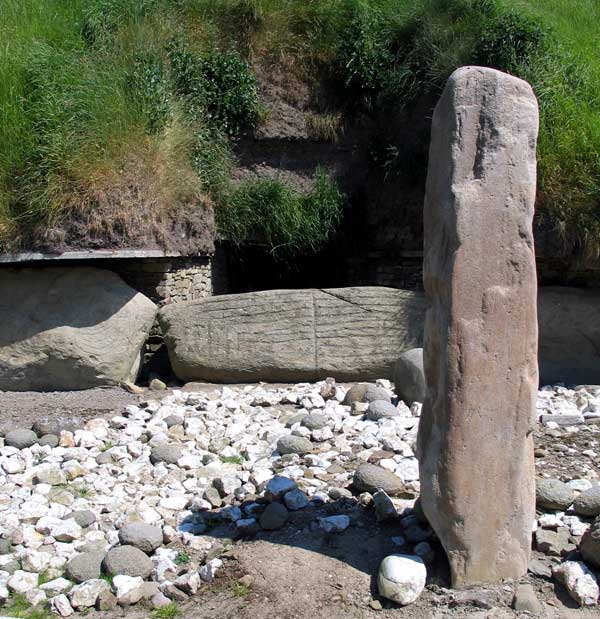 The excavators found six oval 'settings' around the entrance, and an array of 'exotic' stones placed on the ground. The function of these settings is unknown. These interesting features have been spotted at other sites such as Cairn T at Loughcrew, Queen Maeve's Cairn at Knocknarea, and outside the entrance to Newgrange.
Since the chambers are designed for only a few people at a time, it is quite likely that there were public gatherings outside the entrances on the equinoxes and other festivals.
There are areas of cobbling and stone paving outside both entrances. As at the east entrance, there is plenty of quartz chunks scattered around the area near the entrance.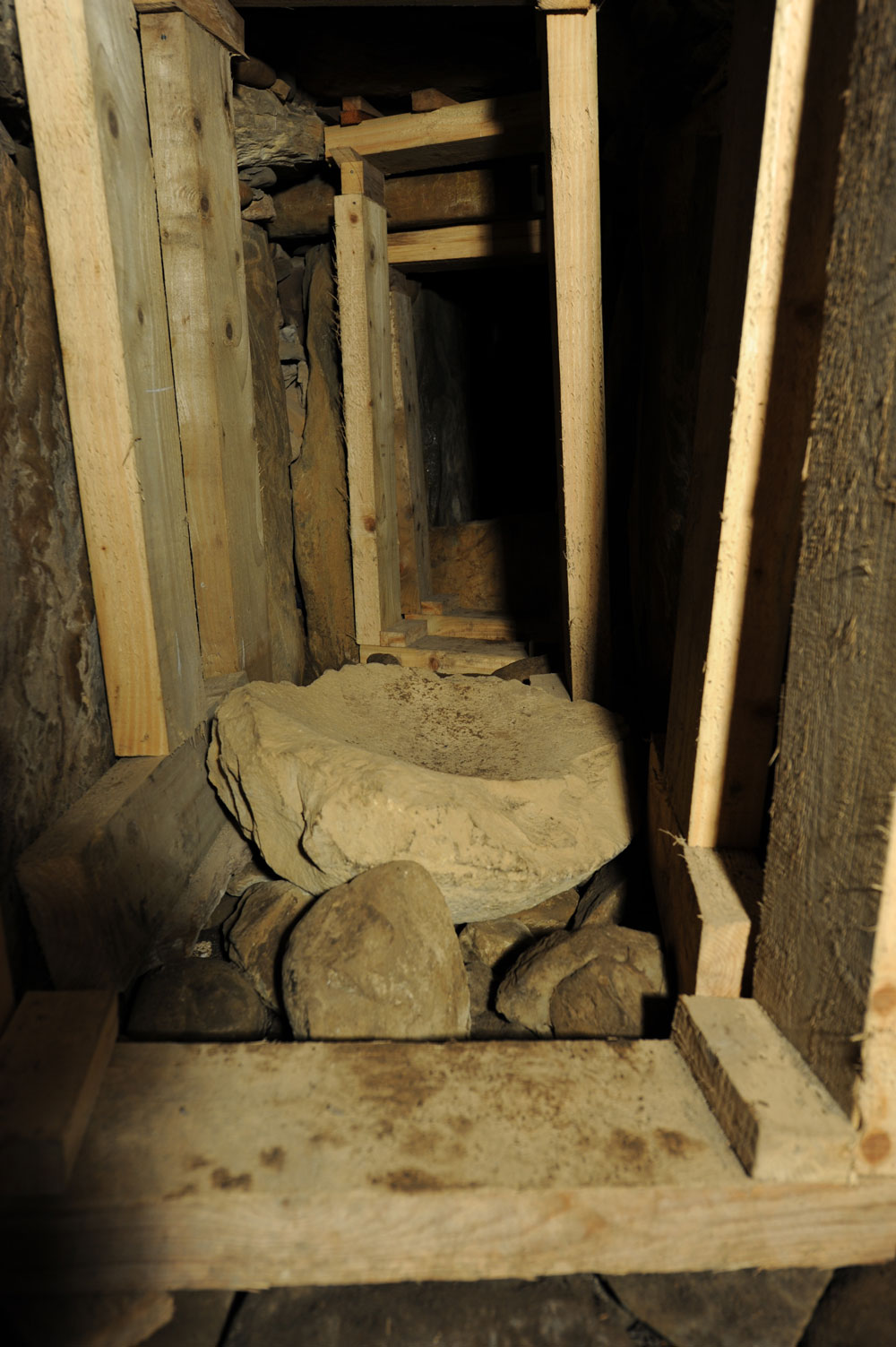 As with the eastern entrance, the area at the beginning of the passage was destroyed when a ditch was dug during the Iron age, and several of the passage orthostats were thrown out, some to be re-used in souterrains. Three engraved stones, thought to be from near the entrance of the west passage, were discovered by the excavators in the late 1990's.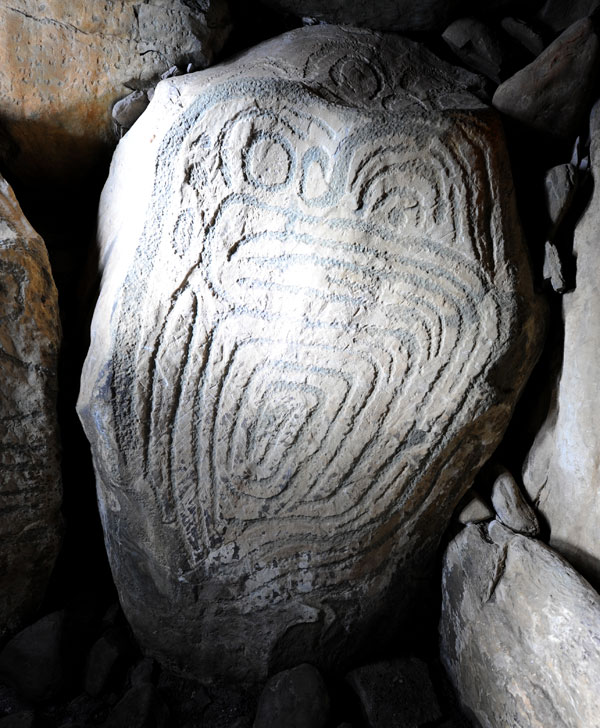 The passage runs straight east into the cairn for 25 m before bending slightly to the right near a large carved stone, sill and stone basin. The end of the passage opens into a large chamber marked by a sill stone engraved with a similar set of designs to the entrance stone, stone at the bend of the passage, and the end stone of the chamber.