Cairnaweeleen
Cairnaweeleen - The Cairn of the Little Bald Hill - is situated on a spur on the north-east side of Kesh Corran, the western extreme of the Bricklieve Mountains. The monument is 244 m above sea level and has panoramic views across north and east Sligo. It is the northmost cairn of all the monuments in the Bricklieve Mountains.
There is a natural ampitheater just below the cairn on the north side, which opens towards Knocknarea and Queen Maeve's Cairn. The ruined cairn sits on the highest point of the spur. The chamber was constructed of massive limestone slabs, and is somewhat intact. There is a huge covering slab over the end of the chamber, and a second roofslab displaced on the north side. It has a simple undifferenciated plan (no side recesses), and appears to be oriented to the Hill of Benbo, the last peak at the east end of the Ox Mountains. The orientation is towards the midsummer sunrise. The covering cairn is mostly missing, probably plundered for building fieldwalls in the last few hundred years. The diameter is about 15 meters.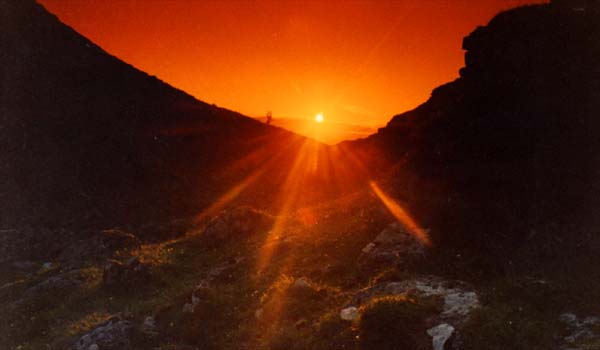 There are two caves in Cairnaweeleen. The first is called Poulagaddy, the Thieve's Hole, and a group of bandits or highwaymen are said to have had a refuge there in the recent past. This 'hole' is located close to the cairn, and opens straight down into the ground. It is filled with rubble and animal bones, and was probably used as a quarry for cairn materials. The presence of a chambered cairn beside a cave is both unusual and interesting, as the cairns are really artificial caves.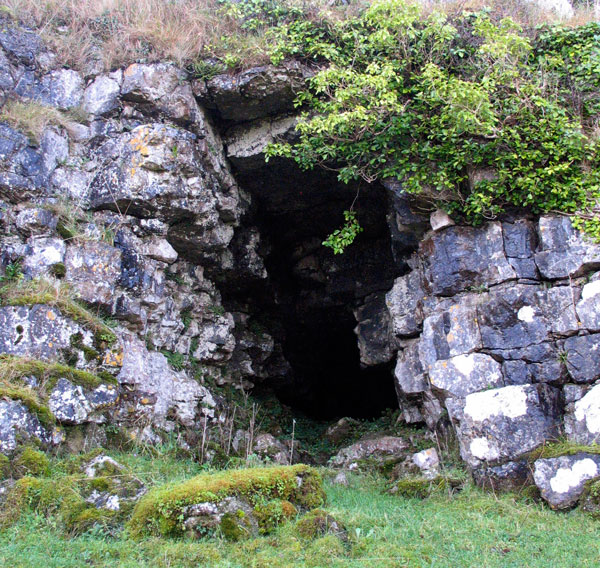 The second cave is known as the Teacher's Cave, as a hedge school was conducted there in the Penal Times, when teachers and priests were outlawed and had to take to the hills. This small cave opens in the cliff on the east face of Cairnanweeleen, and looks out across the Carrowkeel cairns and Treanmacmurtagh, the hill between Carrowkeel and Kesh Corran. Immediately below the Teacher's Cave is a large mound, possibly a barrow, with a small ringfort beside it.