Treanmacmurtagh Cairn
Treanmacmurtagh Cairn might be considered the central monument in the Bricklieve complex. It is located about half way between Carrowkeel and Kesh Corran, just to the north of the summit of its hill. The unopened cairn is about 20 meters in diameter and 4 - 5 meters high.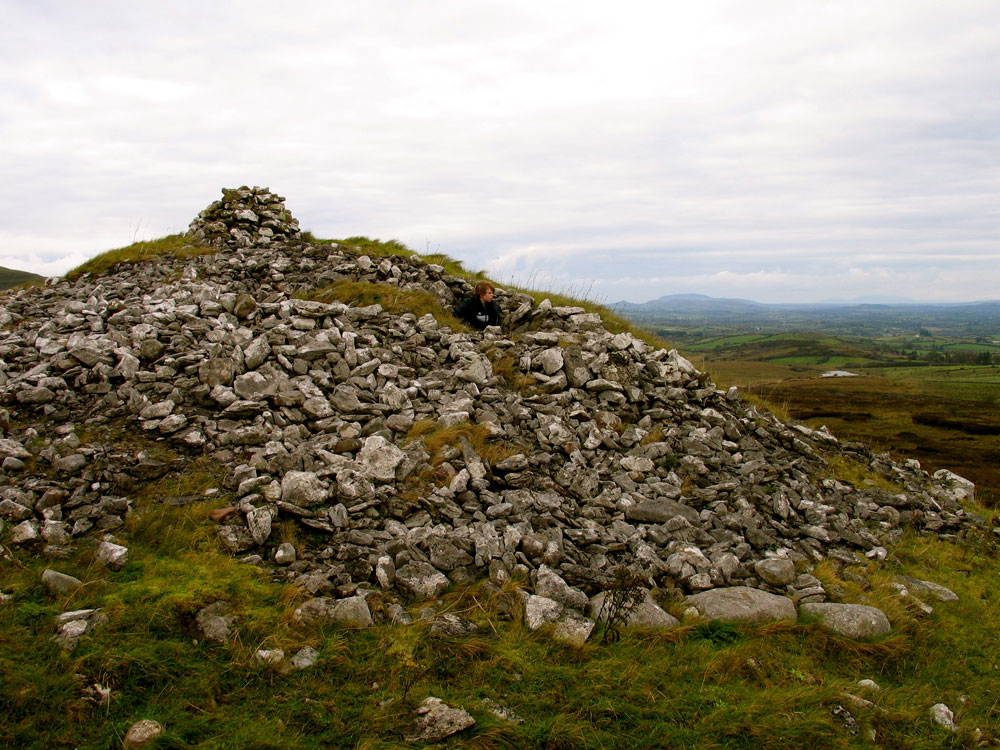 The cairn has a smaller cairn, known locally as a 'pinnacle' on the top, which was probably erected by the Ordinance Survey. Several kerbstones, round erratic boulders, show that this is most likely a chambered cairn like those at Carrowkeel close by.
Archaeologist Ethienne Rynne examined this cairn in the 1970's and found two Bronze age cists inserted into the south side of the monument. The covering slab of one of these cists is visible today.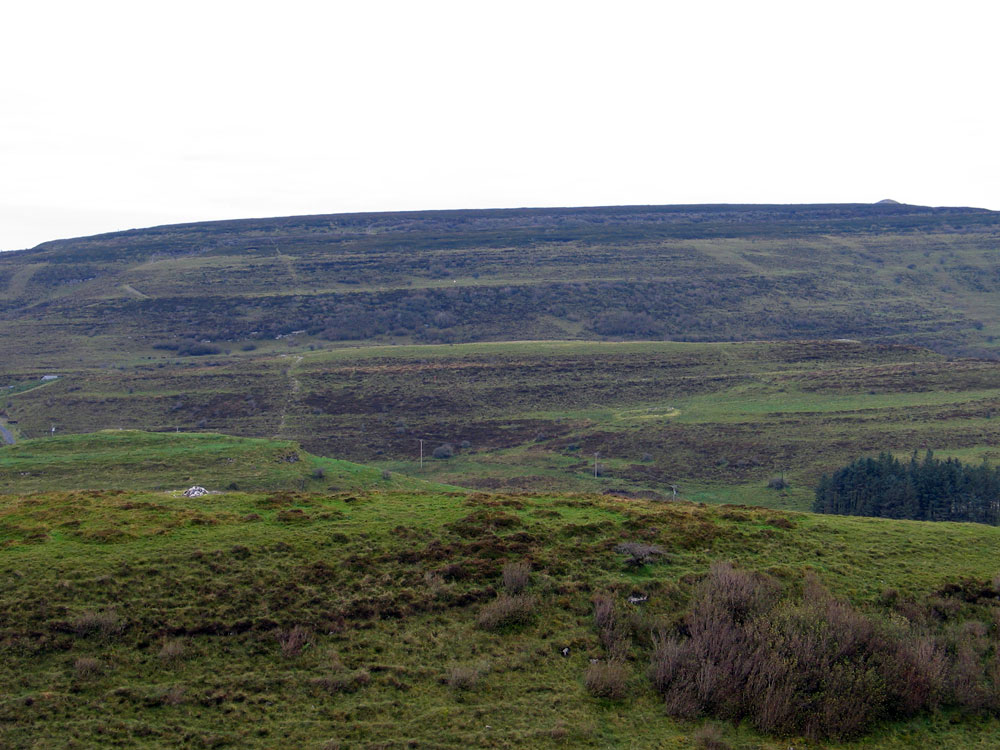 There are said to have been three standing stones to the north of this site, which were removed during land clearing activities. The site commands a wide view, which includes most of the cairns in the Bricklieve Mountains. It is also obvious from here that cairns B and F in Carrowkeel are on a line with Treanmacmurtagh Cairn.
Sheecor.
Sheecor is a cairn-topped limestone hill at the heart of the Bricklieve Mountans. The monument is somewhat ruined and sits at the highest point at 216 meters above sea level. There is a fine view to the north and south, while the west is guarded by the great hill of Kesh Corran. The Carrowkeel complex lies to the east. The beautiful mountain lake of Lough na Leibe lies nestled in the valley at east the foot of Sheecor.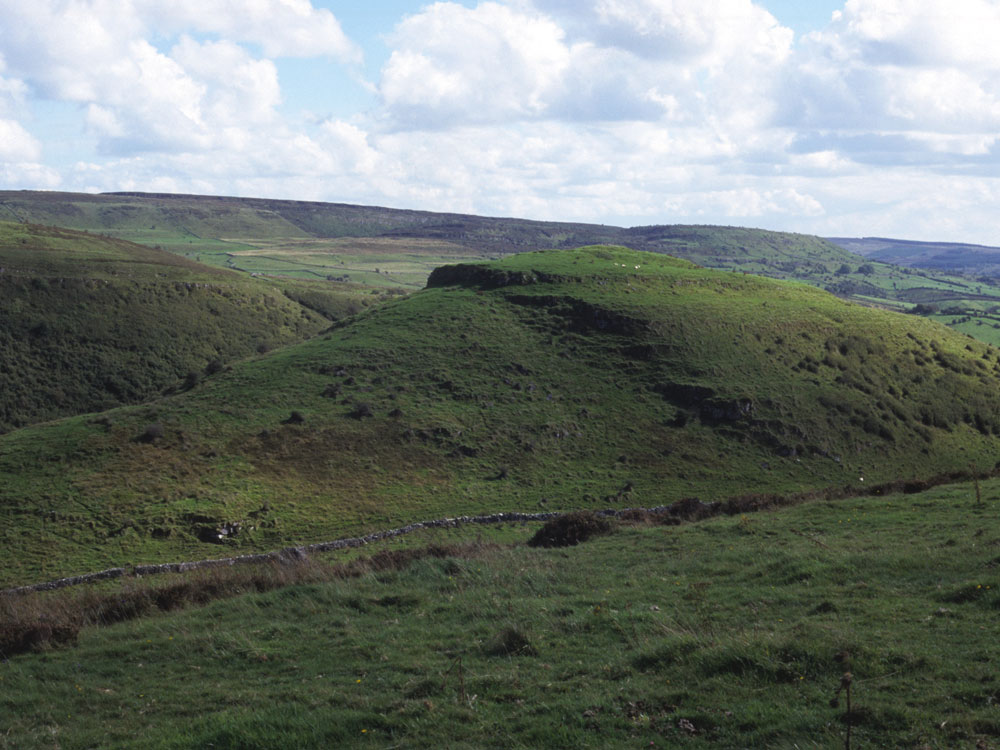 The small hills which lie between Carrowkeel and Kesh Corran are known as the Treans: Treanmor, Treanmacmurtgh and Treanscabbagh. A dindsenchas story which describes how the Hill of Kesh was formed tells of a great sow named Cael Ceis who was butchered on the site; the treans are considered to be the piglets of the great sow. This must be an important Sidhe or Brú; it reminds me of Glastonbury Tor.