Cairn G: astronomical observations
The entrance of Cairn G incorporates a structure known as a roofbox. The only other example currently known in Ireland is at Newgrange which is aligned to the winter solstice sunrise. Another was found in recent years Crantit on the Orkney Islands, where there are about 80 chambered cairns.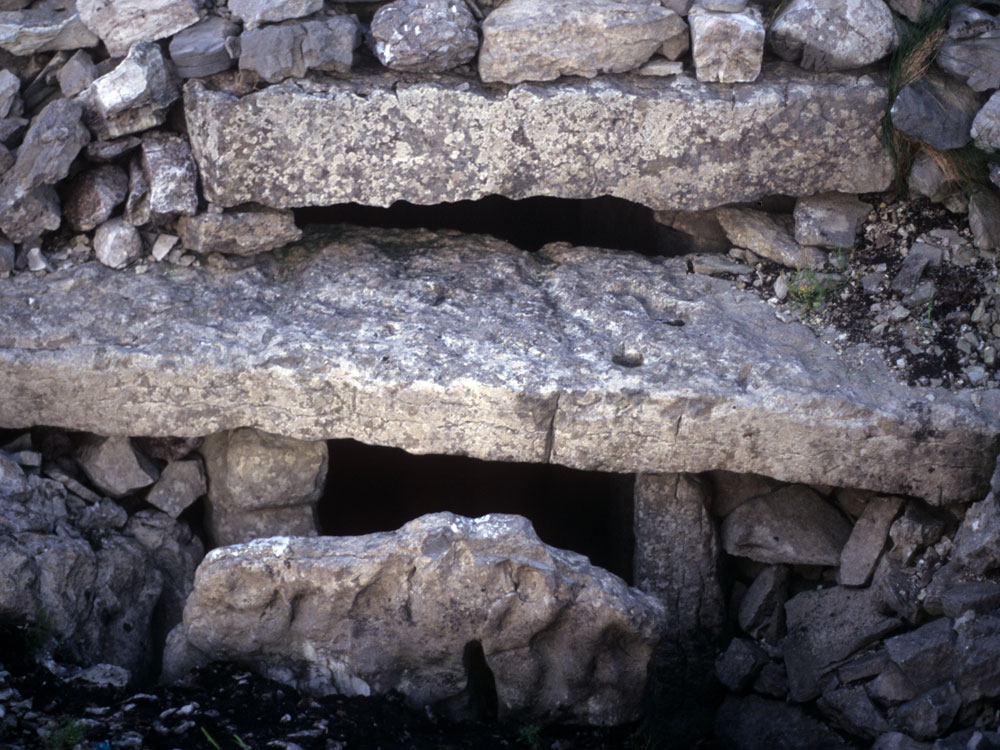 The Carrowkeel roofbox has several features in common with the one at Newgrange. It is located over the entrance to the chamber; a stone door is present; and the roofbox admits a beam of light from the sun at sunset over several weeks on either side of midsummer.
However, there are also some features about Cairn G which are different to Newgrange. The passage is much shorter than Newgrange, only about two meters long, and so the roof box opens directly into the chamber.

This means that the sun can shine into the chamber for a much longer period of time than Newgrange - approximately a month on either side of midsummer, though it only spends about two weeks in the rear of the chamber.
Also, even though the sun has been displaced by 1.5 degrees (three solar diameters) to the west or left, it is impossible for the midsummer sunset to have shone into the end recess of Cairn G.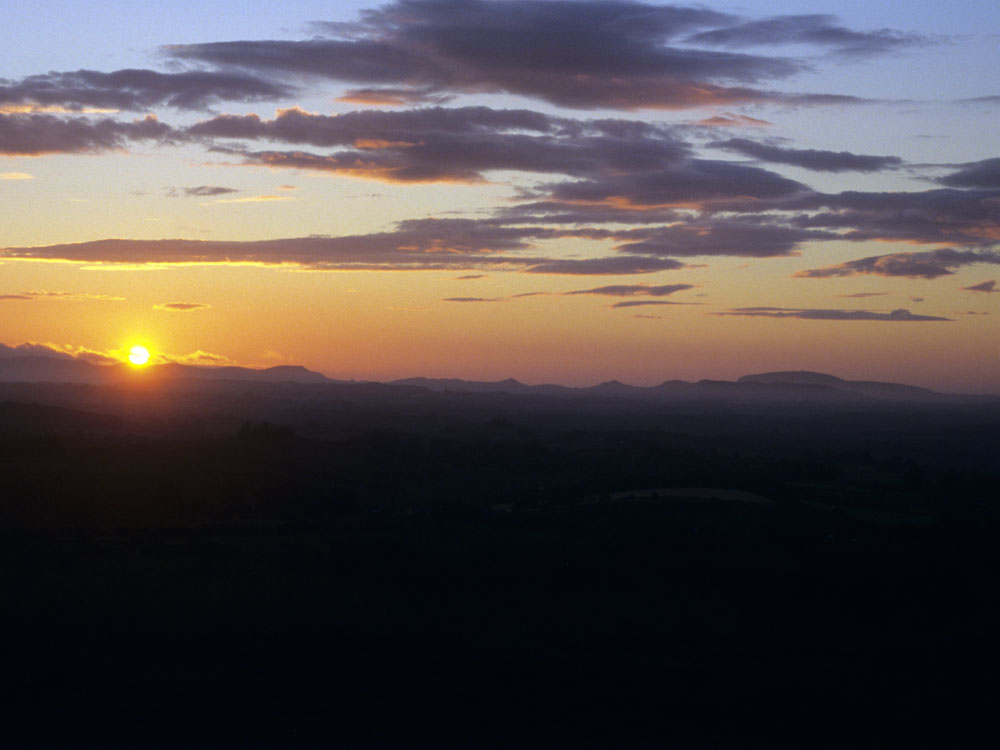 But what about the moon, which often gets overlooked in preferance to the sun, as at Newgrange. The full moons rise and set approximately 180 degrees opposite the sun's rising and setting positions. The setting full moons on either side of the winter solstice will illuminate the chamber of Cairn G in much the same fashion as the sun does each summer. I have been in Cairn G for several cold midwinter moonsets, but the moon has set in to thick banks of cloud over the Ox Mountains, too faint and obscure to photograph.