Threen Cairn
Threen cairn occupies the summit to the west from Treanmacmurtagh Cairn, divided by a small, steep valley. The distance is about 230 meters, and though the elevation is slightly lower than Thrrenamcurtagh, the views are equilly spectacular and dramatic.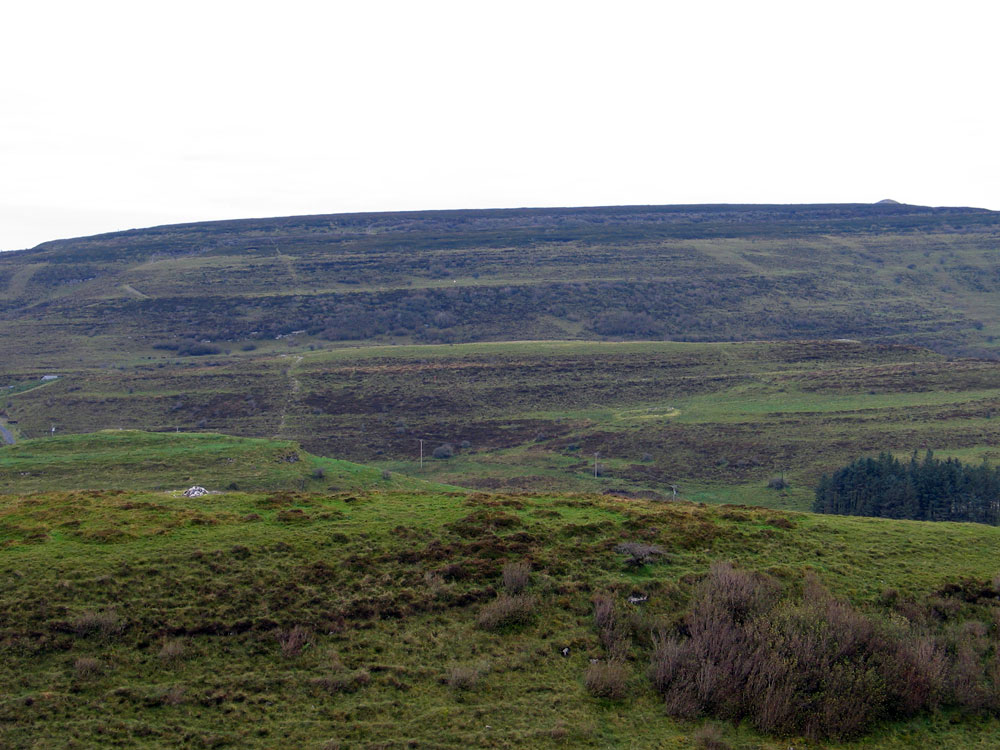 This monument might be described as a tertre, a circular platform with a central cist like those found at Carrowmore to the north. This example is about 9 meters in diameter and one meter high, and appears to have kerbstones running about the base. The cist is well defined by two slabs, and there is a pinnacle or Ordinance Survey cairn at the center.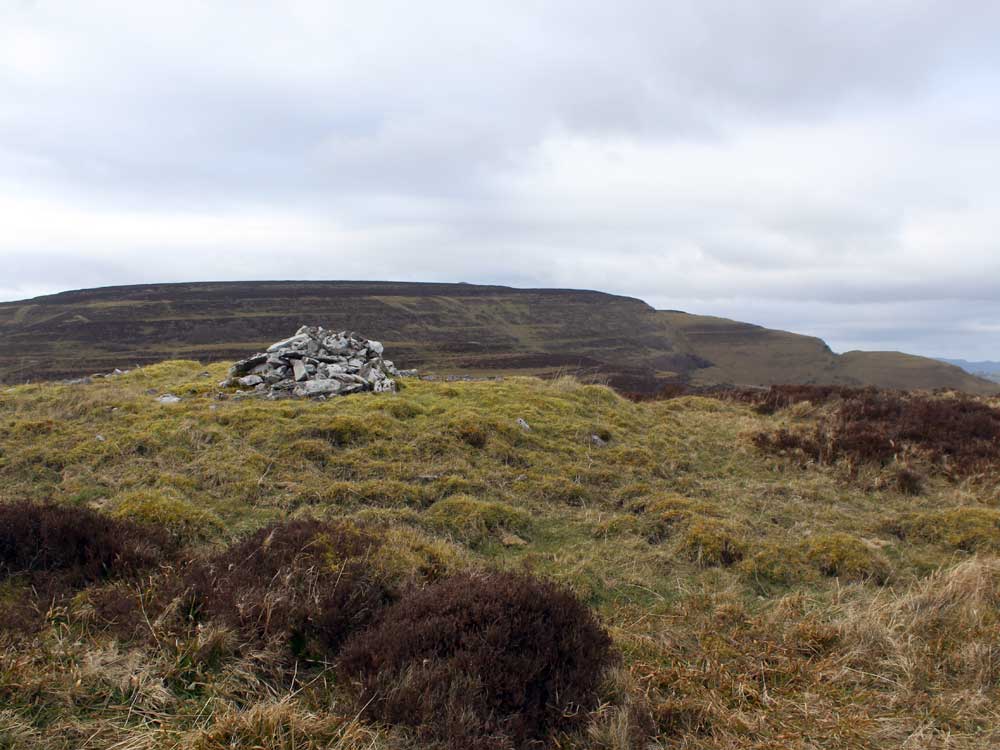 These type of monuments seem to represent the earliest phase of the so-called passage graves. Similar types of monument are found in the Carnac area of Brittany dating to a thousand years before Carrowkeel and Carrowmore. It seems likely that the more developed monuments at Carrowkeel went through this phase.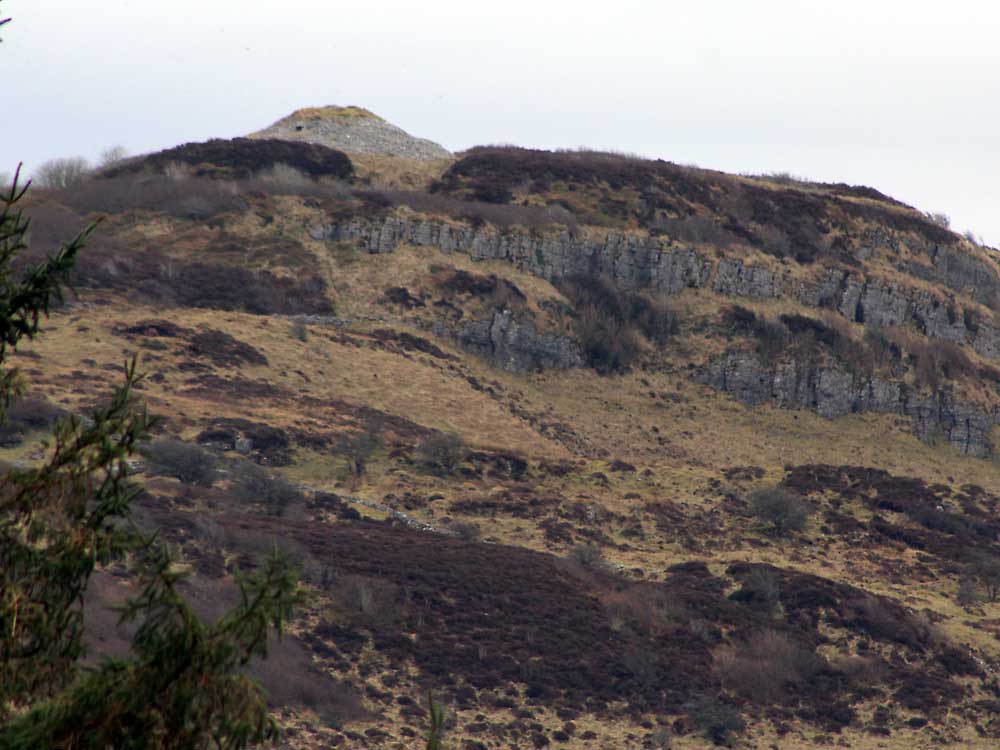 None of these monuments around Lough na Leibe have been excavated except for Treanmacmurtagh Cairn which was explored by Etienne Rynne.