Croghaun Cairn
Croghaun Cairn is located on a cone-shaped peak in the Ox Mountains 8 kilometers south of Knocknarea. This is a small cairn with a diameter of only seven meters and a chamber of less than 2 meters in length. The cairn was known locally as of Diarmud and Grainne's bed.
The granite/gneiss mountain is covered with a thick layer of heather and bog, which has grown since the monument was constructed. One of the reasons that the monument builders were attracted to this hill is that white quartz was plentiful here, and much if not most of the quartz used in Sligo in ancient times may have been quarried here.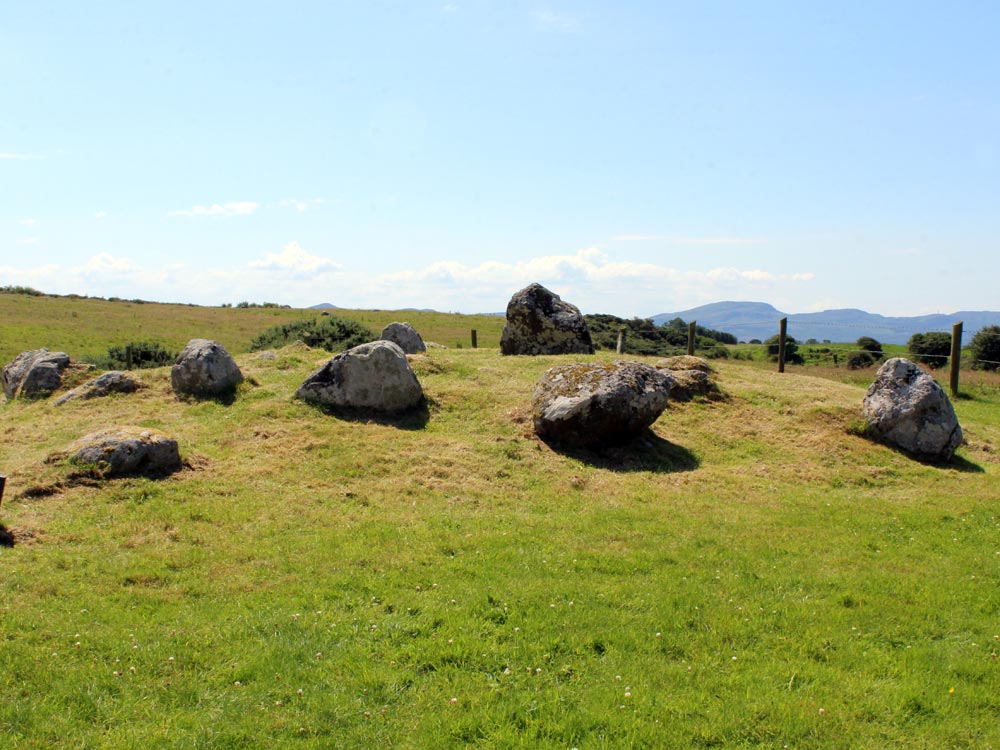 Archaeologist Stefan Bergh excavated a trench across this chamber, and recovered some charcoal which produced extremely early dates, stretching back over 8,000 years.
While the megalithic monument itself probably dates to around 3,500 BC, the charcoal indicates that the hilltop was used for fires back in the mesolithic era.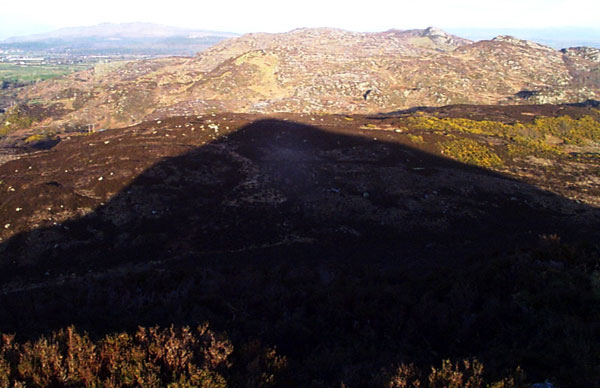 There is a fine view from the cairn which is about 170 m above sea level. Other prominent sites are Carrowkeel and Kesh Corran Knocknashee and Muckelty Hill, Doomore Cairn nearby, Knocknarea Carrowmore and Carns Hill, and the group of cairns on Sliabh Da Ean to the east.