Barnabrack stone circle
The Barnabrack stone circle is another of the monuments on the preiphery of the Cuil Irra Penninsula, located on a low hill above Beltra. The monument is a boulder circle similar in form to those at Carrowmore, but it is not in great condition.
I visited the monument for the first time in early June, having unsuccessfully looked for it before. I found it easily this time, through a small gap in a ditch by the road. It is currently housing the owners trailer. A farm track cuts through the monument, which is so overgrown at this time of the year, that it is hard to make it's shape and form. About half of the boulder circle remains, and Stefan Bergh who has surveyed the monument, says no central construction remains.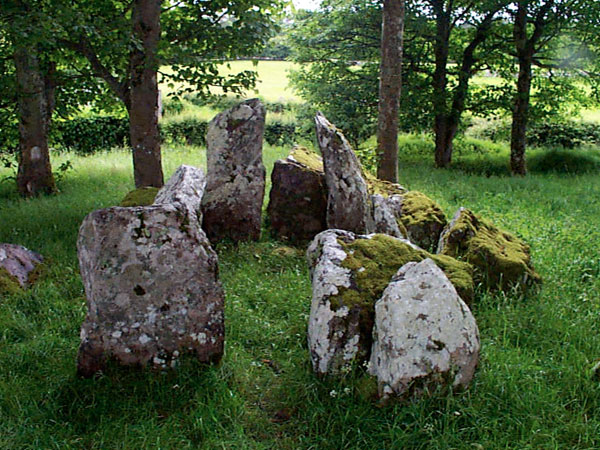 Though it is positioned out alone away from the other monuments in the area, Barnabrack means the Speckled Gap and is located on a narrow strip of land between the mountains and the sea. Therefore it would be reasonable to presume that this was a trackway or route in and out of the lands to the west. There are a few more of these monuments in the Enniscrone / Moy Estuary area.
One kilometer to the north of Barnabrack is the remains of the chamber of a court cairn located on the grounds of Tanrego House.