Site 7
This is the most complete monument remaining at Carrowmore. A graceful dolmen balances on three upright stones, and covers a chamber which opens to the south east. There are a few stones remaining of a short passage. The dolmen is quite tall, and has plenty of room within the chamber, unlike, for example Site 4, which has a tiny chamber. The floor of the chamber was flagged.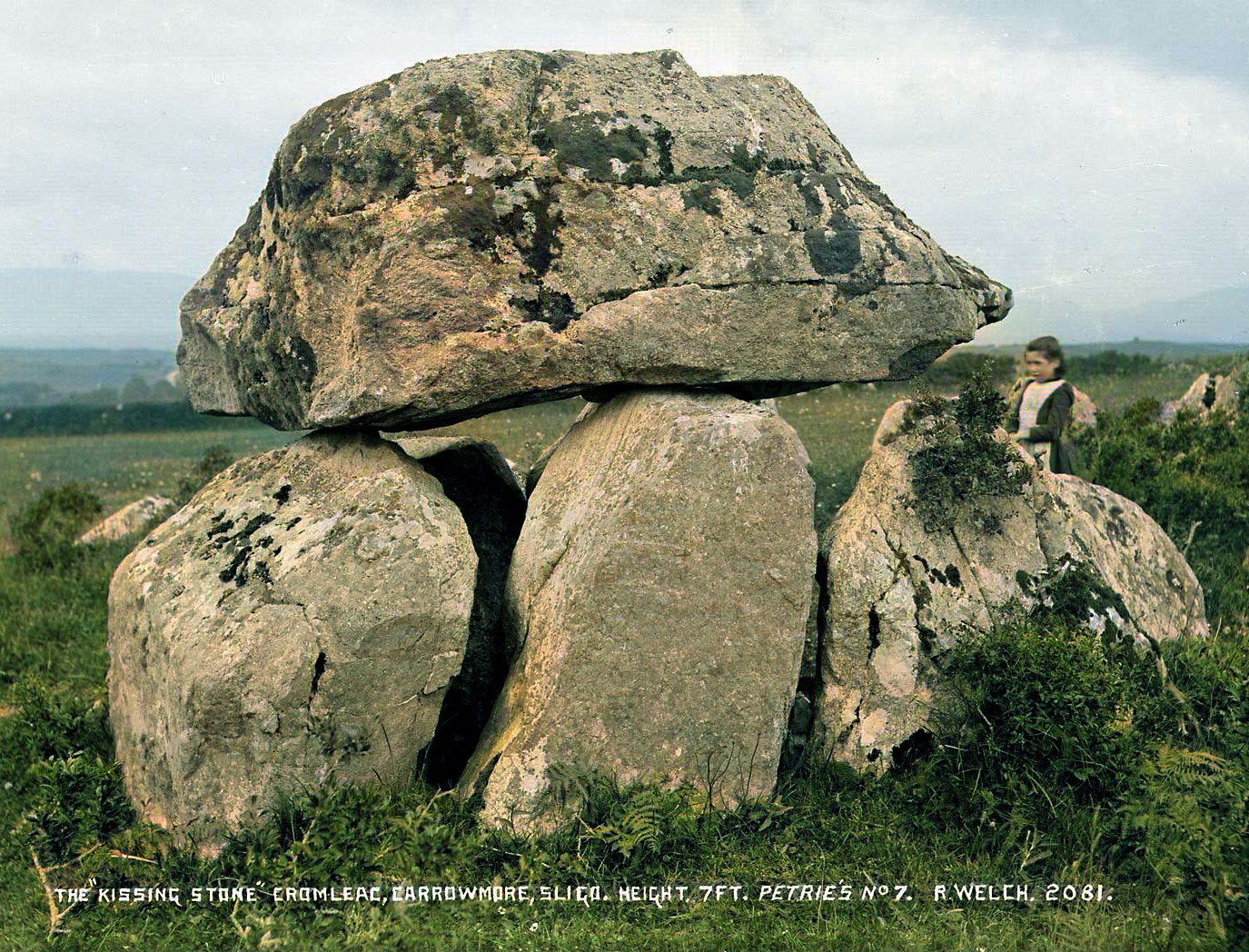 A complete circle of 32 boulders measuring 12.5 meters in diameter surrounds the monument. There is a smaller inner ring which measures 8.5 meters in diameter. The circle has a raised earthen platform within the boulder ring, a common feature of the Carrowmore sites.
The monument is built on a slope, and is close to the edge of the Carrowmore plateau: there is a sudden drop behind the dolmen to the east, where the chimneys of a house are about level with the monument.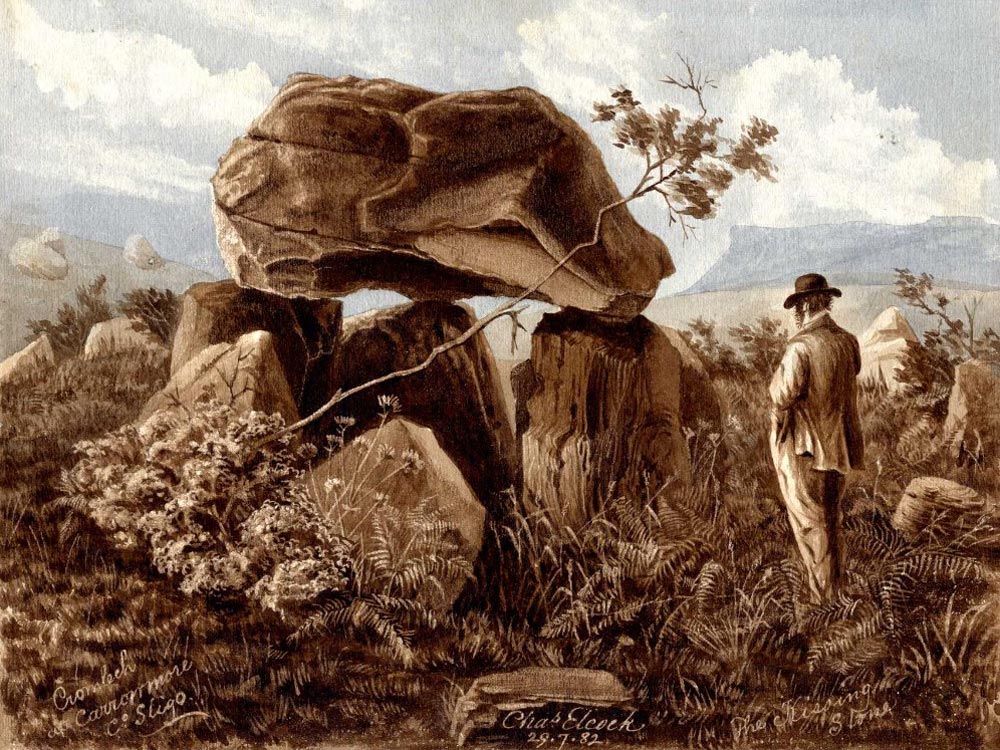 Site 7 and Site 13 have the largest remaining dolmens at Carrowmore, and both have passageways which are oriented away from the centre of the complex. It has been speculated that these two monuments may be the entrance into the Carrowmore complex.
From this point, a trail of monuments leads off to the north - following the line of the modern road - by the spaced boulder circles 9, 9A and 10, and some Bronze age barrows. Recent work outside Sligo town on the Sligo bypass uncovered the remains of a large neolithic causewayed enclosure, which dates from about 4,000 bc, and it is highly likely that there was a route from it to Carrowmore.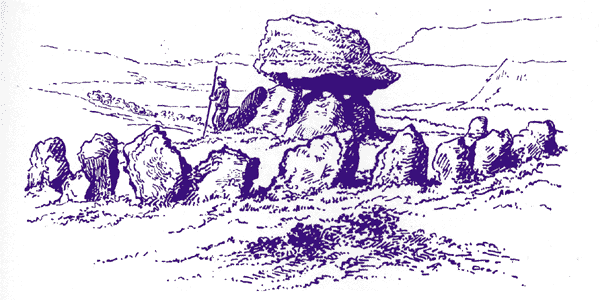 Site 7 was excavated in 1978 by Dr. Burenhult's team. The monument had been thoroughly cleared out by the time Wood-Martin excavated it. However, Burenhult found cremated bones in various deposits, which amount to about 1kg in weight.
Fragments of red deer antler pins, a piece of chert, a fine arrow-head and a limestone marble were also found. About 200 unopened seashells were found in a pit just outside the circle, which may be some kind of offering—it seems, from genetic results from Carrowkeel, that the Carrowmore people did not eat shellfish.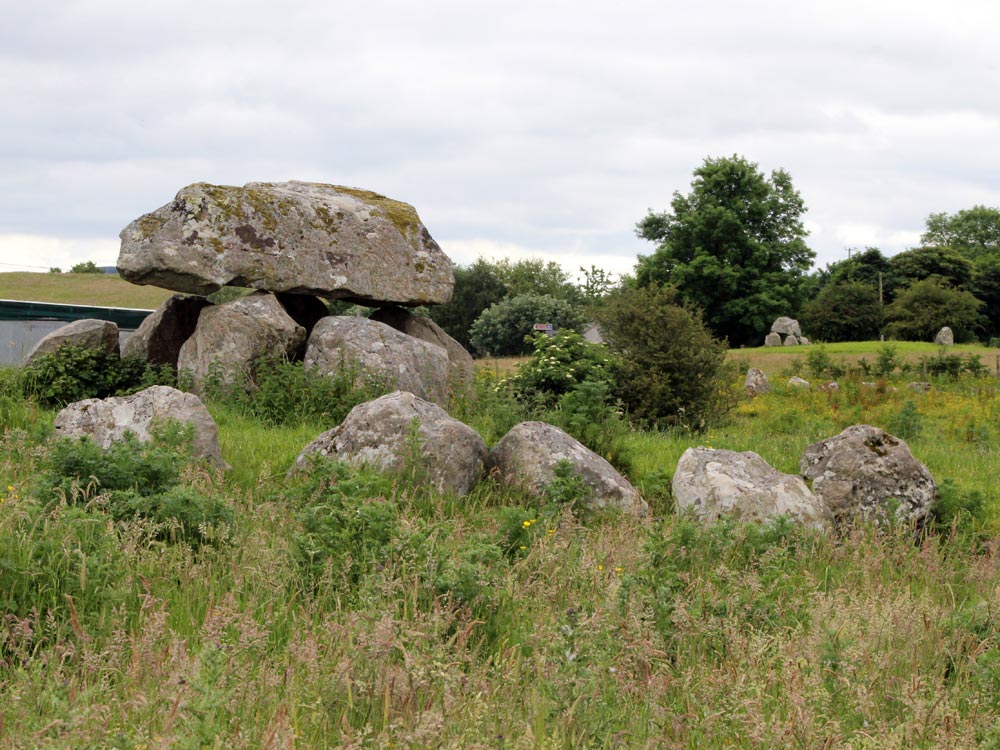 A small porcelin statuette of Venus was found, which may have been placed there by one of the early excavators, or visitors to the circles. A post hole was discovered under the chamber floor, which may indicate some kind of early activity, some kind of totem or surveying pole, or a marker used to lay out the circle.
Visitors will find that this is one of the most photographic monuments at Carrowmore, and is also the best place to take a picture of Knocknarea and Queen Maeve's cairn, with the circle in the foreground. Unfortunately there is no public access to this monument since August 2017.