Circle 4: Cromleac of the Phantom Stones
This small and very beautiful dolmen is located next Site 3, directly across the road from the visitor centre. The dolmen stands at the centre of a low flat mound some 12 meters in diameter. These low platforms, tertres, are a feature of the original monuments in Brittany that the Carrowmore monuments are modelled upon. The communal burial chamber is raised above the surrounding ground level. There are remains of many such neolithic platforms in the area.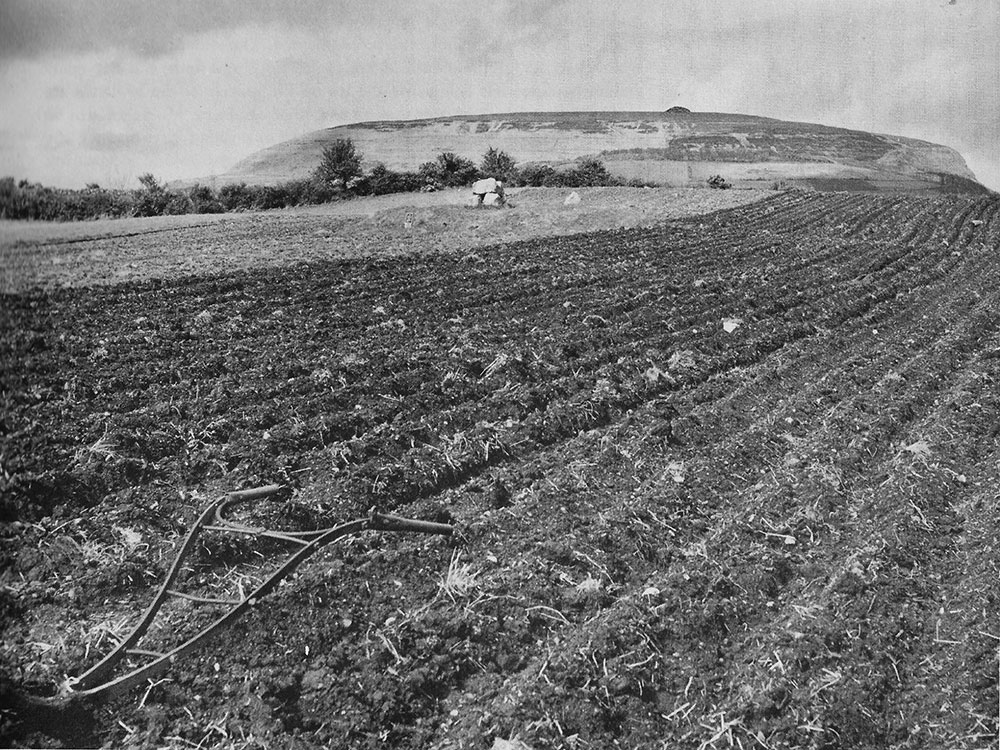 When Petrie saw it in 1837 there was a circle of 40 stones around the mound; today there is only one remaining. Wood-Martin's excavation report is given below. He found that the floor of the chamber was flagged. About 6 kg of cremated bone was found here.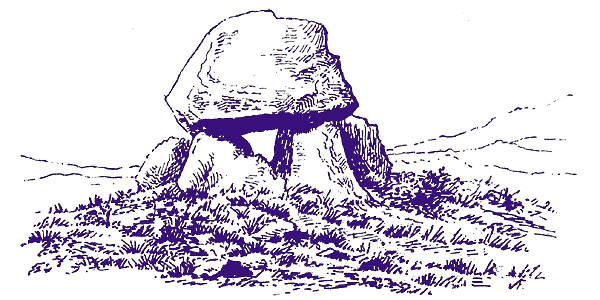 Borlase: -
No. 4 (dolmen-circle, a short distance to the northeast of the last). "This circle is in part destroyed, but the cromleac is untouched. The diameter of the circle is 40 feet, and the number of stones appears to have been forty, but twenty-one only remain. The cromleac of this circle is a good example of the size most common to such monuments in Carrowmore. It is formed of five supporting-stones, and one table-stone. It measures altogether not more than 5 feet in height, and the table-stone is 14 feet in circumference." - Petrie.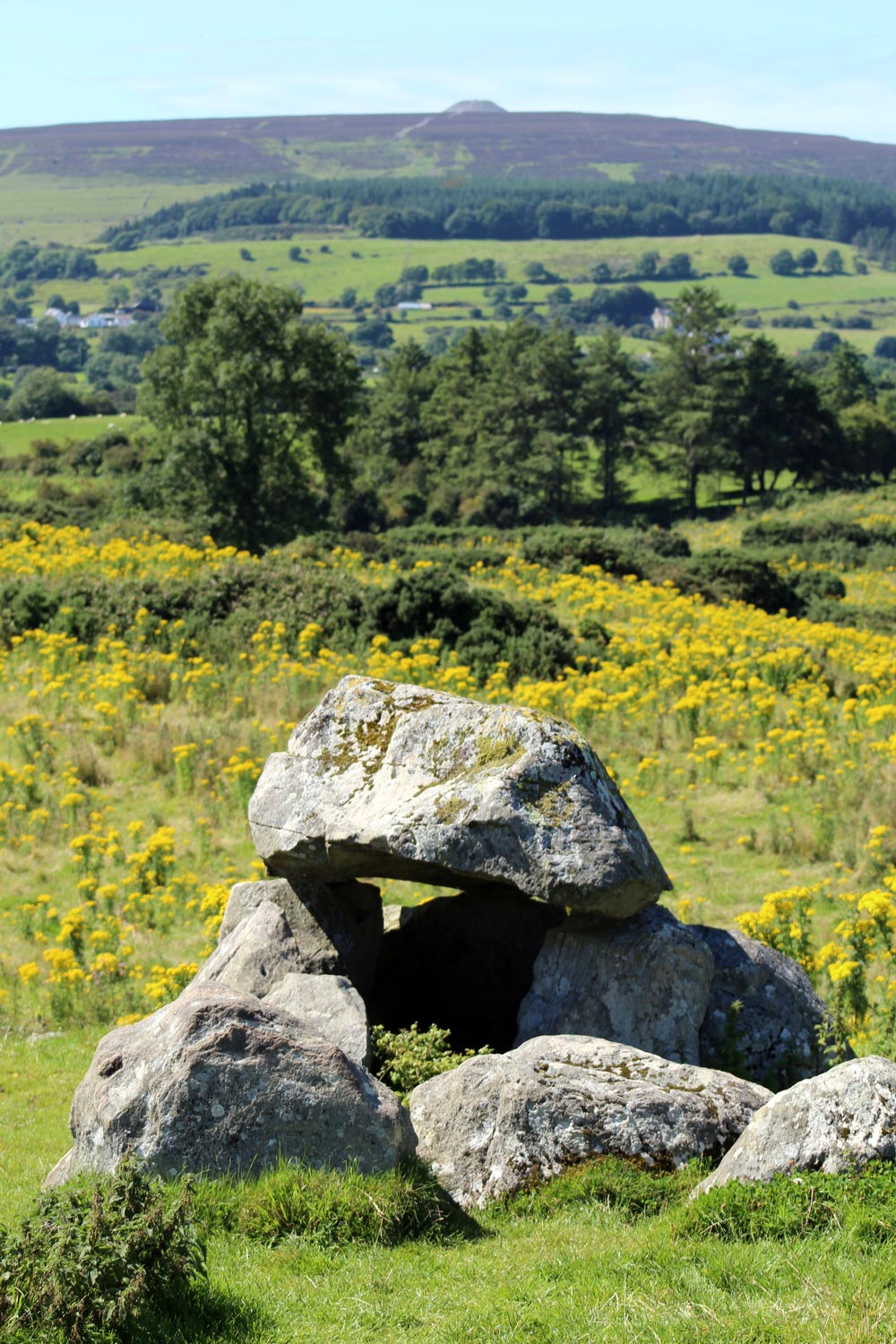 The circle had, when Col. Wood-Martin visited it, been buried by the tenant, except one boulder.