Cloverhill
Cloverhill is a small and unusual monument about 500 meters east of Carrowmore. The monument consists of a small megalithic chamber set into the ground, which mesures 1.6 by one metre and is oriented slightly west of south.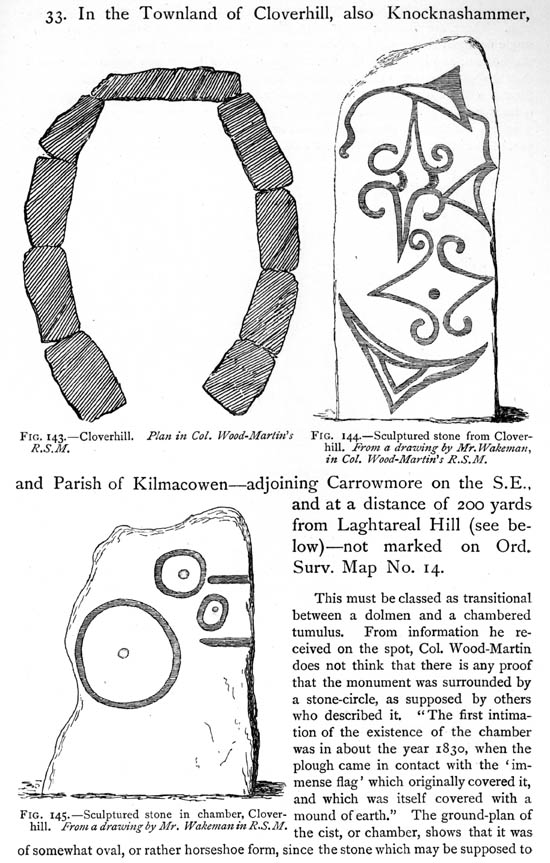 The chamber was discovered in 1830 when a plough hit the roofslab, which seems to have dissapeared. For many years Cloverhill was considered an anomoly among the other Sligo monuments. Four of the orthostats in the chamber have megalithic art engraved on them, but the technique used is closer to 'Celtic' art dating from the Iron age, rather than neolithic 'passage grave' art.
There are several indications of Iron age activity close to Cloverhill: a carving within the chamber of Listoghil, the focal monument at Carrowmore closeby seems to be carved with a metal chisel. There was Iron age activity within the largest of the Carrowmore circles, Number 27, where lots of human teeth were discovered. Finally there is the huge earthen monument known as the Caltragh, which is considered to be an Iron age monument.