No. 57
Situated about 8 paces to the east of 56 (dolmen-circle). "This circle is perfect, and consists of thirty-two (thirty-three according to Wood-Martin.) stones of large size. The diameter is 47 feet. The cromleac is destroyed." - Petrie.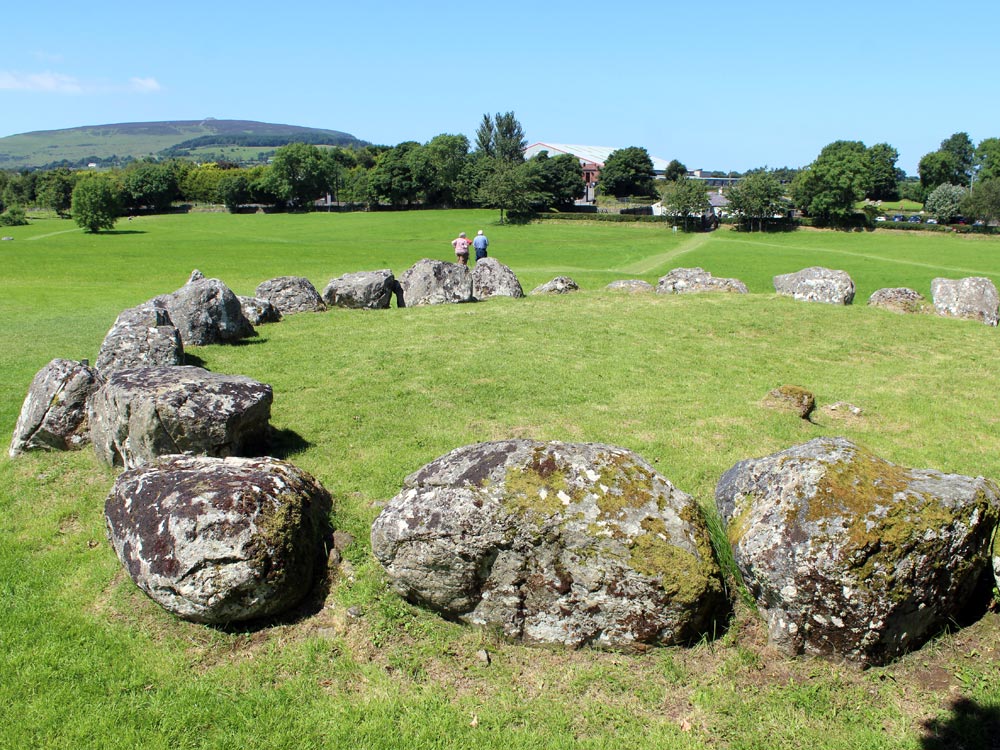 " The result of searches in various spots within the circle was but a few uncalcined bones, also a small fragment of worked flint, and a flint flake, or spear head." - Wood Martin.
The circle is slightly oval, measuring 60 feet from east to west, and 52 from N. to S. (out to out).