Circle 5 and 6: destroyed monuments at Carrowmore
Site 6. There are scant remains of Sites 5 and 6. These sites were removed during land clearance around 1815. Beranger's map of 1779, where he marks Circle 5 as a semi-circle of stones. The remains of this ring were used to build a field wall. Petrie's notes date from 1837, when he went around and interviewed some of the tenants on the land. Many of the large circles to the south side of Carrowmore were destroyed around the same time.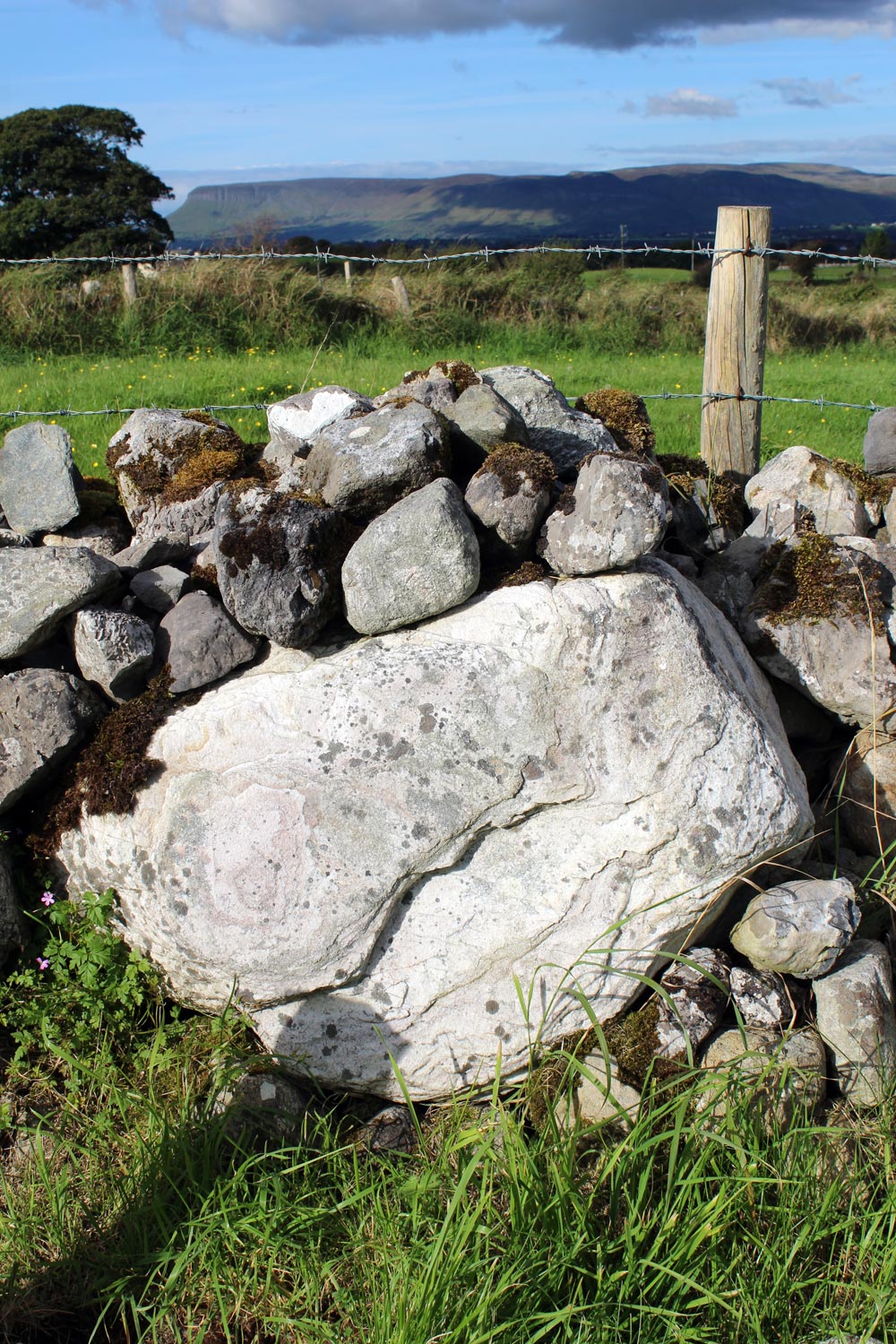 The stones of Circle 5 are still there to be seen in the fieldwall, and a large split boulder was probably the capstone.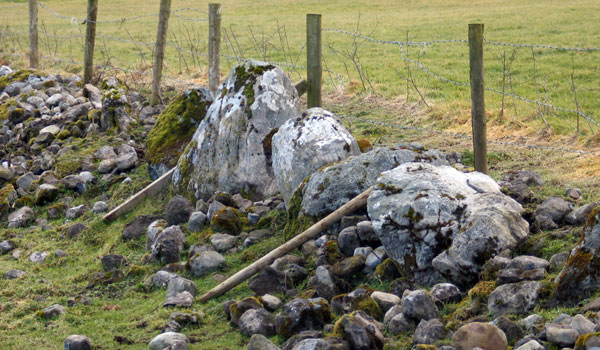 No. 6 (1) (dolmen-circle). The situation of this is marked by a gravel-pit N.E. of VII. "This circle and cromleac were destroyed about the year 1815 in raising gravel." - Petrie.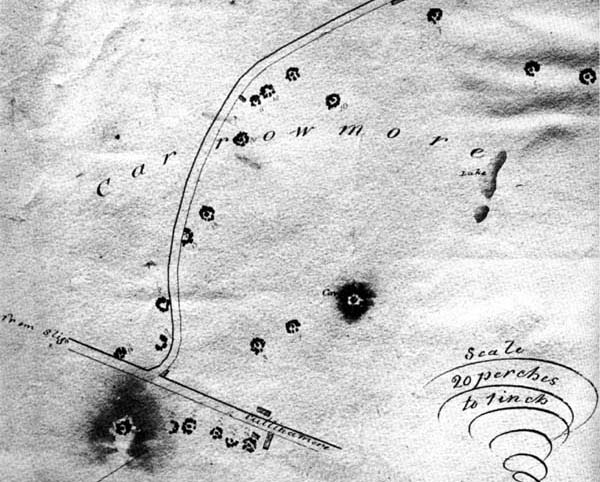 IX. No. 6 (2) (dolmen-circle, between the gravel-pit and X). "Several very large stones, which there can be but little doubt belonged to another circle." - Petrie.