The Carrowmore Monuments
The kind of monuments found at Carrowmore are the earliest kind of passage grave in Ireland. The Carrowmore examples consist of a ring of stone surrounding a raised platform or tertre. The raised area supports a central burial chamber constructed of glacial erratics which is usually connected to the boundry circle by a symbolic passage-way.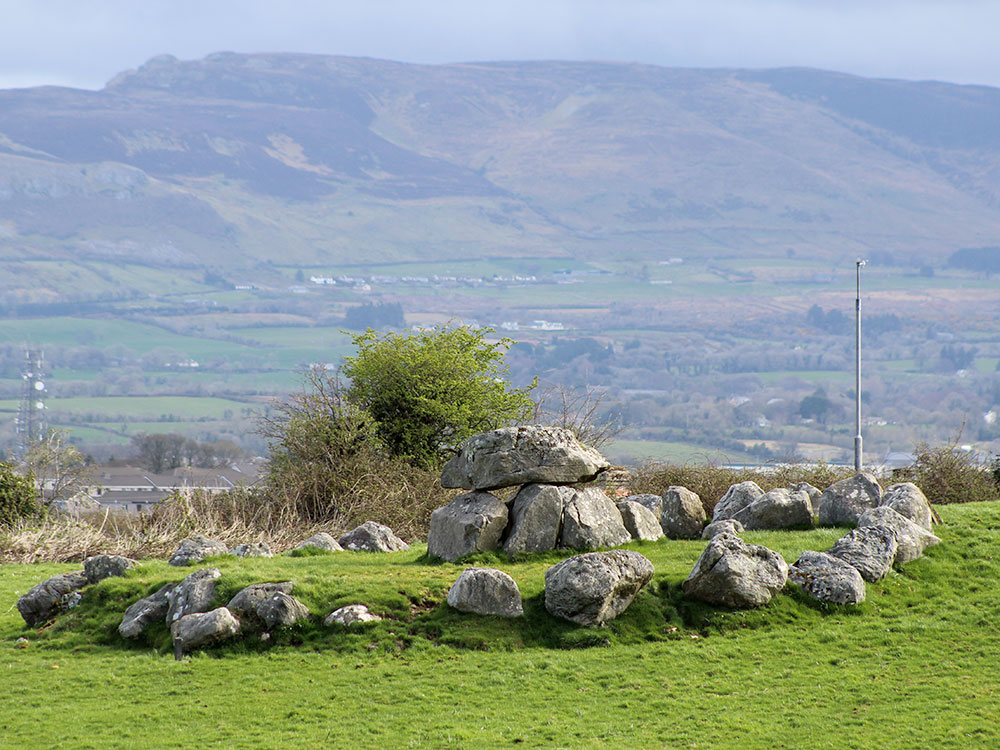 We believe the Carrowmore monuments to have been built by a colony of very early farmers who arrive in Ireland, most likely from the Carnac region in west France, arriving here by about 4,150 BC, when the causewayed enclosure at Magheraby was constructed. These farmers brought a new kind of burial practice to Ireland: cremations, but where the human remains were placed in a communal burial chamber at the centre of the circle of stones.
The Irish hunter-gatherers already practiced cremation, but from what we can tell, placed a single body in a pit in the ground, sometimes with an artifact such as an axe head. The new form of burial was communal and involved raising the reusable chamber above the surrounding ground level.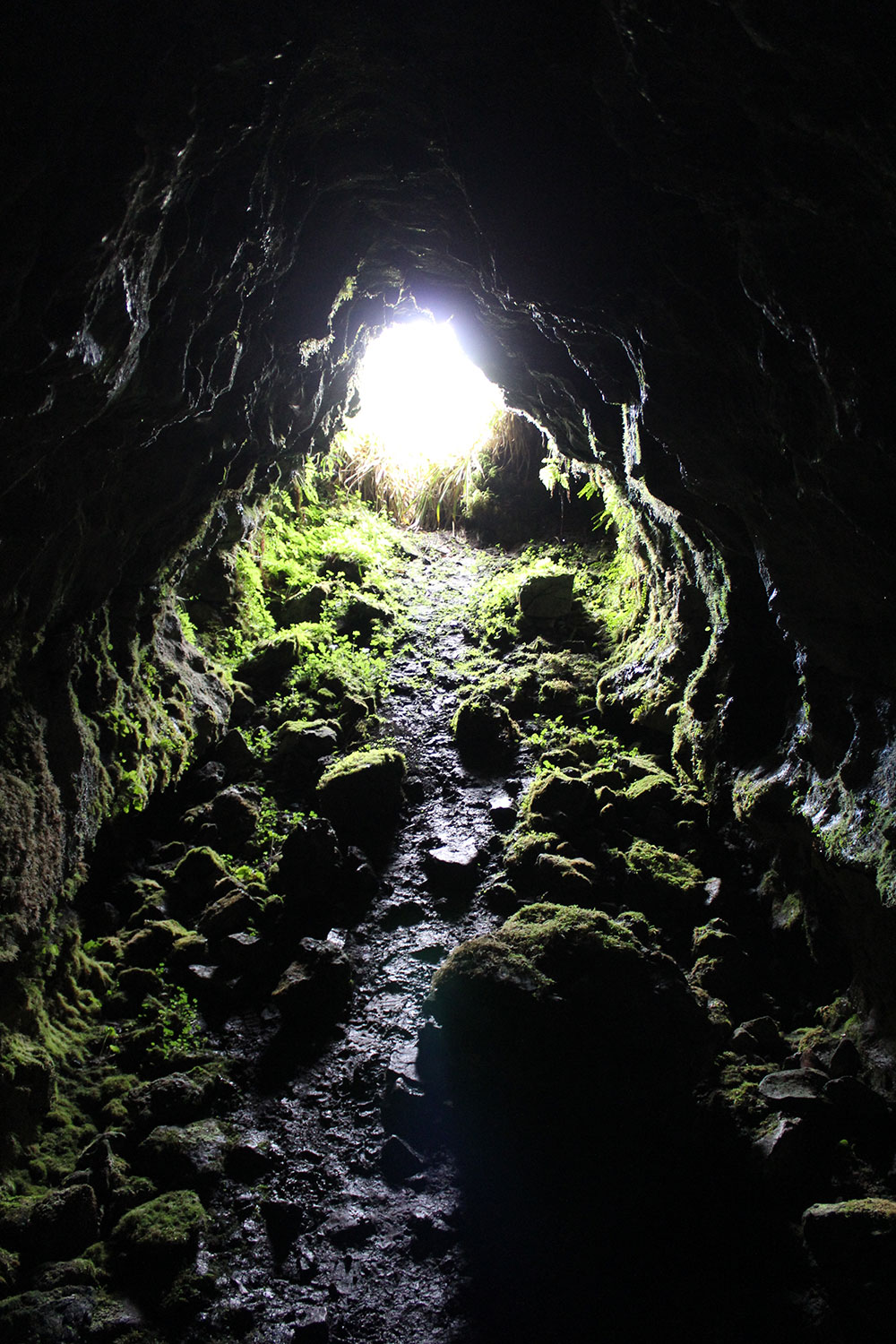 Construction materials
The stones that were used to construct the Carrowmore monuments are a very hard form of glacial erratic called gneiss, which originated in the nearby Ox Mountains where several more neolithic monuments still mark an ancient tribal boundary.
The stones were already present in Carrowmore when the farmers arrived - glacial debris littering the landscape. The newcomers may have chosen this location for several reasons, but a large attraction was the availability of materials.
A local tradition—which is also found in Loughcrew—recounts how the monuments were built by a Cailleach named Garavogue who had a house high up on the Ballygawley mountains. She gathered the rocks in her white apron and cast them across the landscape to form the Carrowmore circles. In the 1880's these monuments were known as the Hag's Beds.
There are an average of 30 to 35 stones in each remaining circle, the boulders set side by side in a continious ring. Some of the stones are placed on a stone packing, the function of which was to keep the tops of the stones level. The average diameter of a Carrowmore circle is ten to twelve meters, though a few such as 19, 22, 27 and 51 are larger.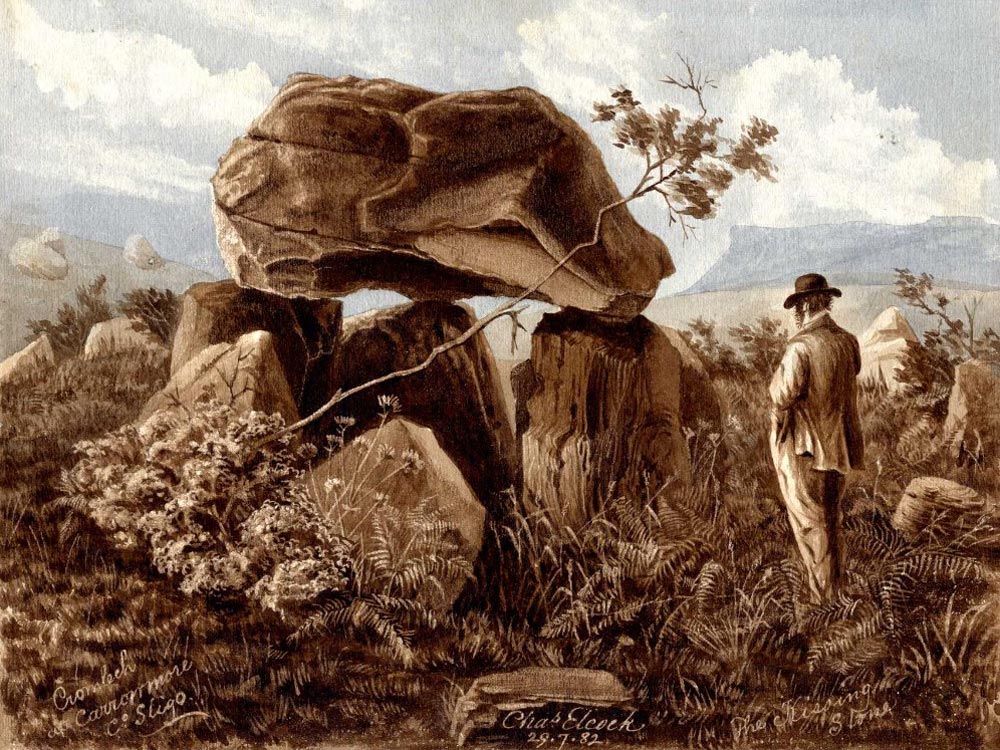 The Kissing Stone is the best example of a complete monument remaining today remaining in Carrowmore today. The monument is on private land and public access to this fine monument is not currently permitted.
Carrowmore 7 consists of a complete circle of boulders about eleven meters in diameter, surrounding a platform which suppurts a beautifully graceful dolmen, or floating stone table. The sockets of missing stones were found during the excavations, which show that there was once a short passage leading into the chamber.