Destruction at Carrowmore
The dolmens and circles at Carrowmore have suffered a great deal from destruction over the last 300 years. The monuments appear to have remained largely intact until the 1830's. From the time of the Act of Union in 1801, quarrying and land clearance had become more intensive as Sligo town and the surrounding estates expanded.
The fertile hill of Carrowmore, covered in a deep mantle of gravel from the ice age deposits was used as a quarry, and there are several large pits can be seen today where circles formerly stood.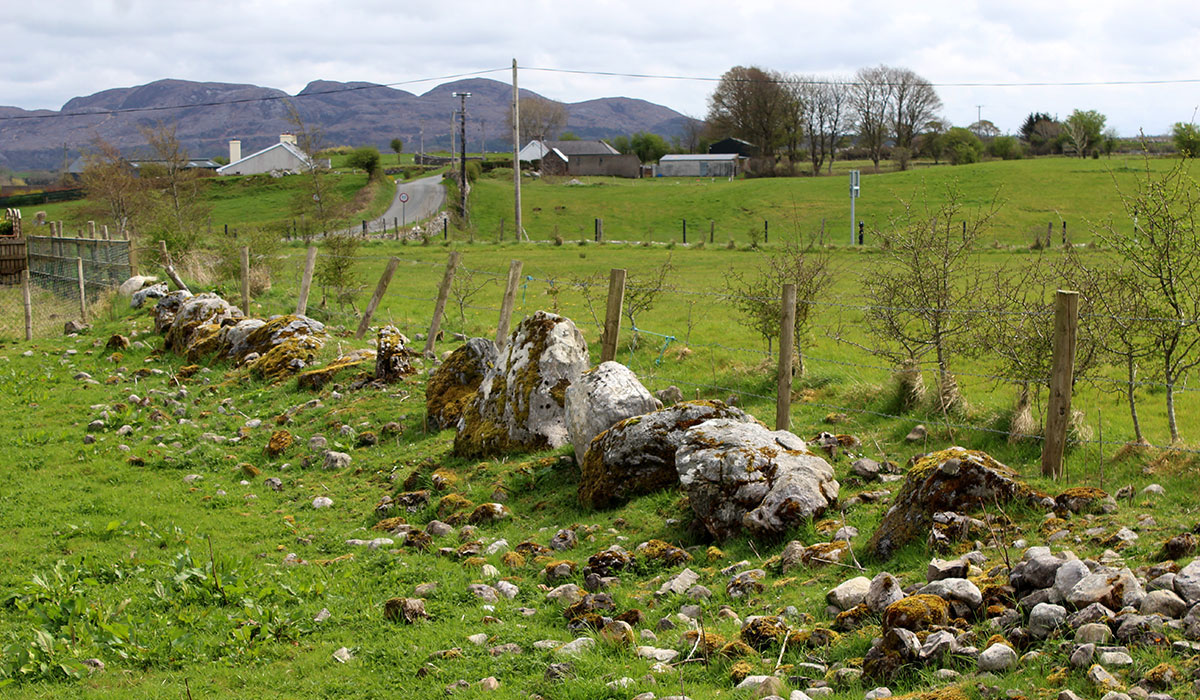 Colonial Landlords, who had inherited property from the wars of the previous centuries rented the land back to tenants, usually through the employment of agents or middlemen. There was a massive drive to improve land and exploit natural resources, particularly after 1830, when many leases expired with the death of King George IV, and Landlords began have their lands cleared and fenced. Another English monarch, William IV, died in 1837 and a fresh wave of destruction was unleashed on Carrowmore.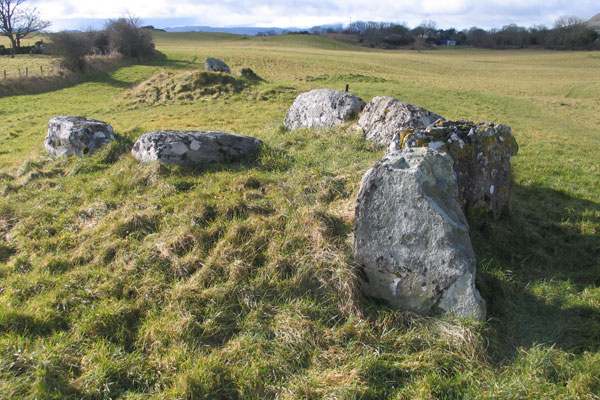 George Petrie was on hand in 1837 when several of the circles in the east side of Carrowmore had just been destroyed, and his notes are all the evidence we have of several circles. His Carrowmore records are full of entries such as: "This circle, with its fine cromleac, was destroyed within the last week (i.e. August, 1837) by Mr. Chambers of Cloon Hill."
As Petrie was making records of the Carrowmore circles during the Ordinance Survey of 1837, he frequently lamented the rate of destruction which was taking place. He recorded the smashing of the circle at Site 54 so the stones could be used to build a field wall.
Rathcarrick, Sligo - August 11, 1837.
My dear Larcom,
I merely write you a line to say that after yesterdays investigation of the Sepulchral Circles at Carrowmore, I am far from done, though I have brought up my notes to 40 circles! I now verily believe there could not originally have been less than 200! But the destruction going on daily is horrible and if I do not work now, it would be too late to preserve a memorial of them in a short time. The peasentry generally have no reluctance to destroy them—on the contrary, are glad to get permission to clear the land of them. I am just now going there again.
Yours ever
most faithfully,
Goerge Petrie.
The large cairn which had been added to Listoghil, the central monument at Carrowmore seems to have survived largely intact until around 1840, when enough stones had been removed to expose the huge limestone slab covering the central chamber. Walker cleared out the chamber, throwing the human remains out around the monument. Before the site was excavated by the Swedish team, it was not obvious that the robbed cairn covered a large stone circle on a huge platform.
Some thirty neolithic monuments remain at Carrowmore today. Petrie recorded sixty-five monuments originally, but today is is considered unlikely that there were ever more than forty circles. Their state of preservation varies considerably, from some sites, such as Circles 21 and 22, which are largely destroyed, to Circle 7 which is the only complete monument.