Circle 2
A number of scattered stones beside Circle 1 are the remains of a destroyed circle, which was about 16 meters in diameter. The confusion of stones at this monument has led to differing opinions as to the numbering of the Carrowmore sites. It is most likely that there was only one circle here, the confusion arising when Wood-Martin began to use a differing numbering system to Petrie. Early reports state that human bones were found here.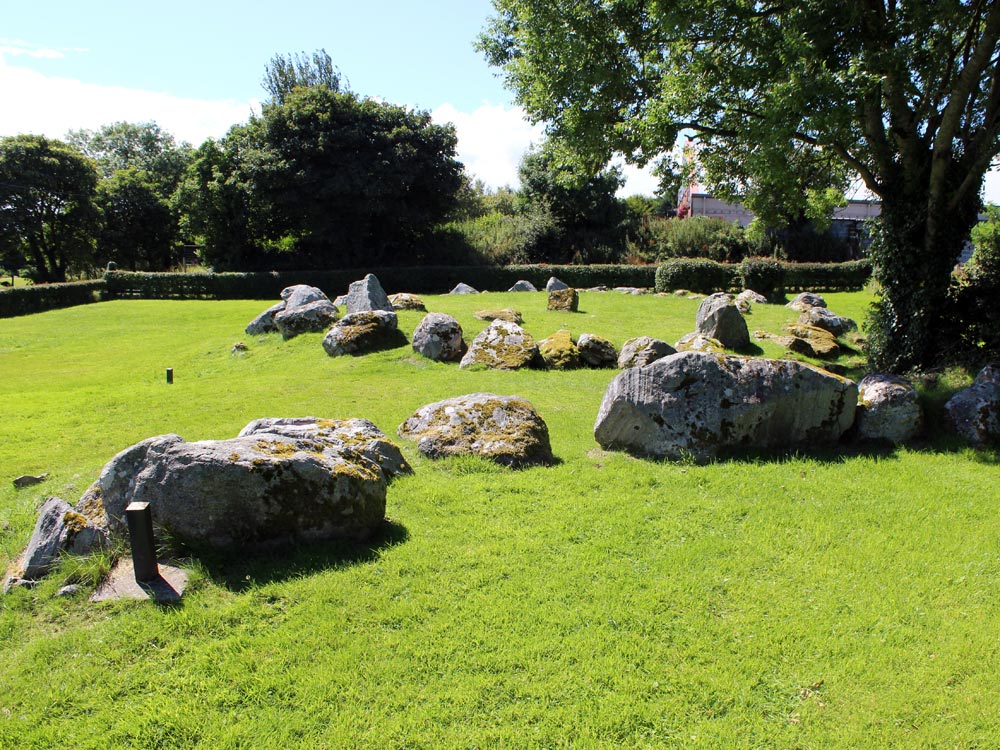 There is not much evidence left for this extra site, and Bergh doubts it ever existed. The confusion arose when Wood-Martin introduced an extra monument into his map. There seems to have been room for only one circle between Circle 1 and Circle 3. A number of the boulders from this monument can be seen in the field walls close by.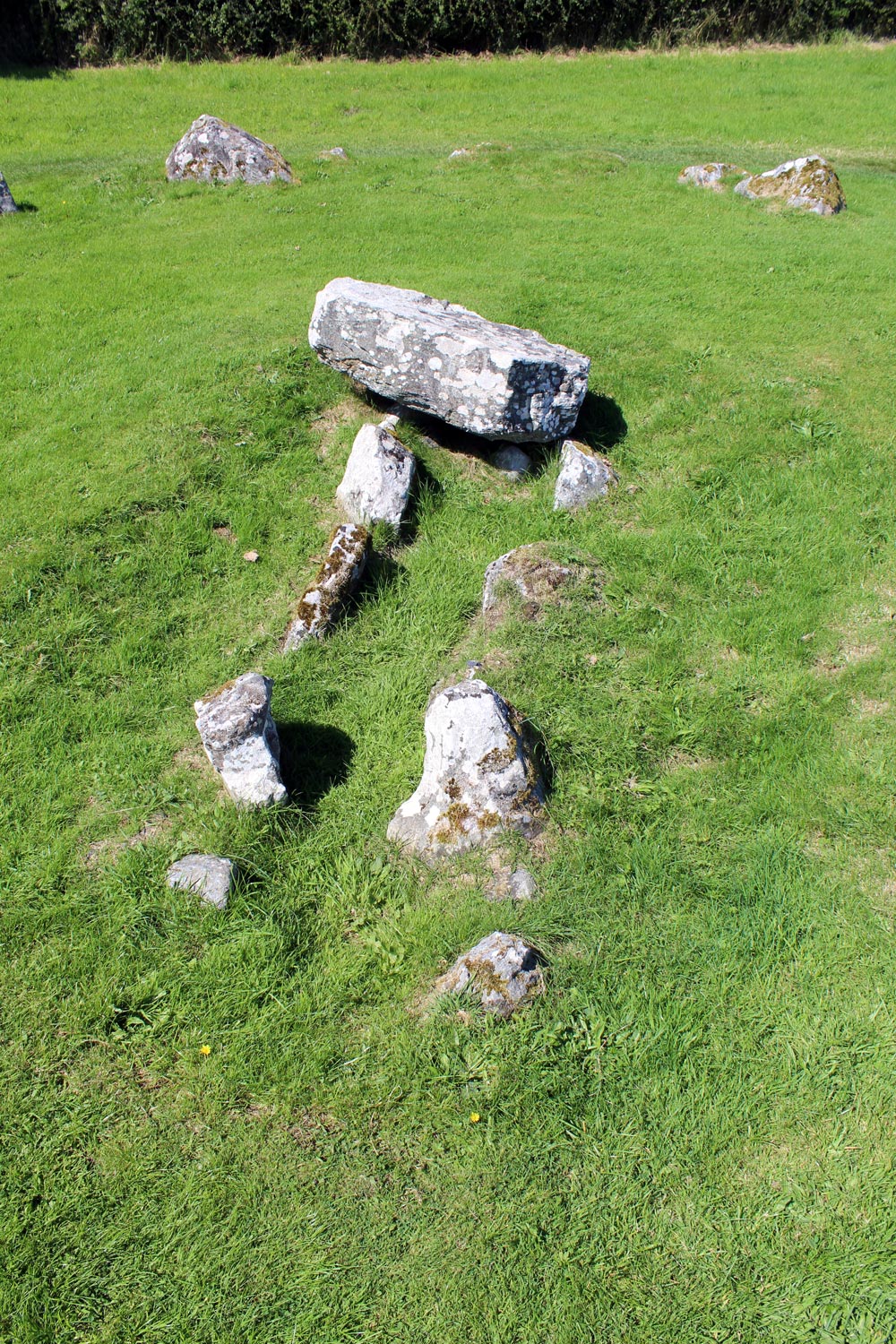 Borlase's report, 1895
"It is 52 feet in diameter. The stones are of great size, but the greater number of them have been removed to an adjoining wall. Human bones have also been discovered within this circle." - Petrie.
"Traces of this monument have almost entirely disappeared." - Wood-Martin. MS. "Letters," loc. cit.; Rude Stone M.onuments, pp. 21.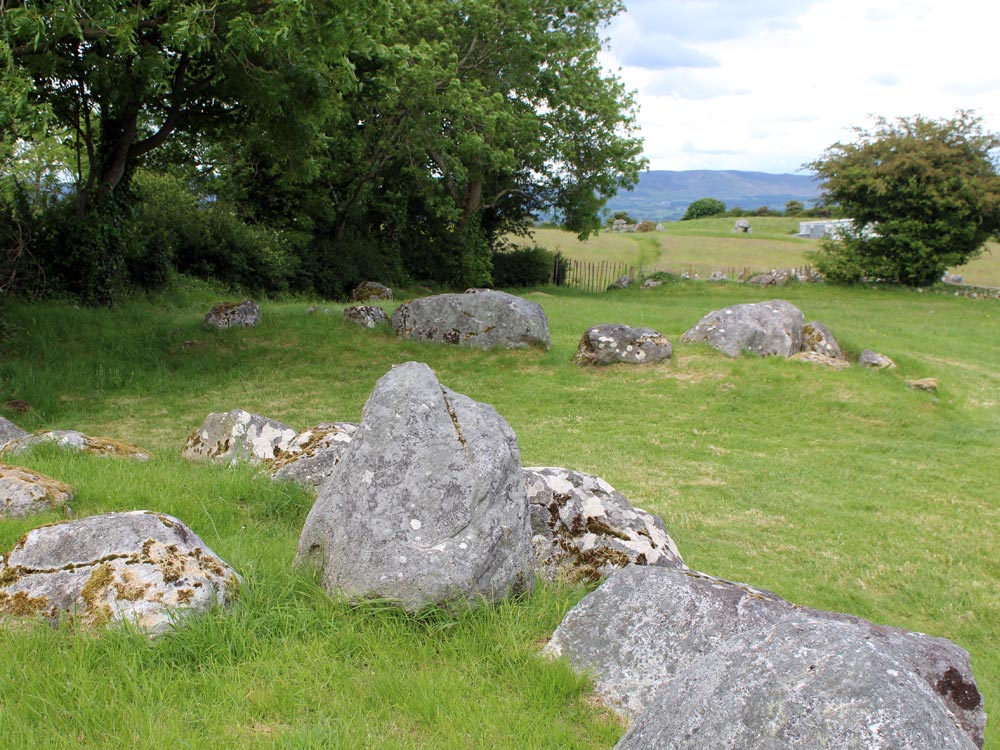 "The owner of the field in which the two last circles are situated recollects to have seen 5 large upright stones in a group at a distance of about 40 feet to the southeast of the second circle, and which were removed to form the wall along the roadside, which is chiefly composed of such large stones. These were unquestionably the upright supporters of the cromleac of another circle." - Petrie.