By the time one of Ireland's leading archaeologists, Professor Michael O'Kelly of University College, Cork, came to excavate and restore Newgrange in the 1960s, the tomb had been a tourist attraction for more than 250 years. (It had been discovered by chance in 1699.) So it was hardly surprising that he was able to find only a handful of the bones which the tomb and its stone basins must have been designed to hold. But despite the visitors who had walked up the stone passageway into the corbelled chamber for more than two centuries, the most spectacular secret of Newgrange still awaited discovery.
Excavations at Newgrange
The first dig at Newgrange took place in 1699, when the new landowner Charles Campbell, making improvements to his farm, set laborours to quarrying stone from the great mound on the hill. The area where they began digging was close to the entrance and they soon uncovered the Roofbox and the Entrance Stone.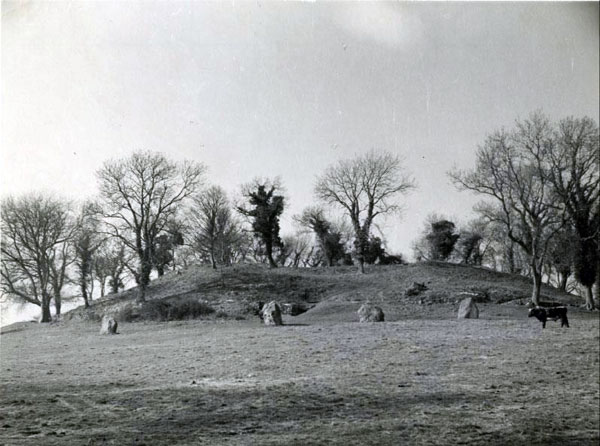 Edward Lhwyd was the first antiquarians to visit and describe the mound, during his tour of Ireland in 1699. He was lucky enough to pass by just after the entrance had been discovered. During the next 200 years the site had many visitors, among them treasure-hunters and vandals as can be seen from the quantity of graffiti they left behind them.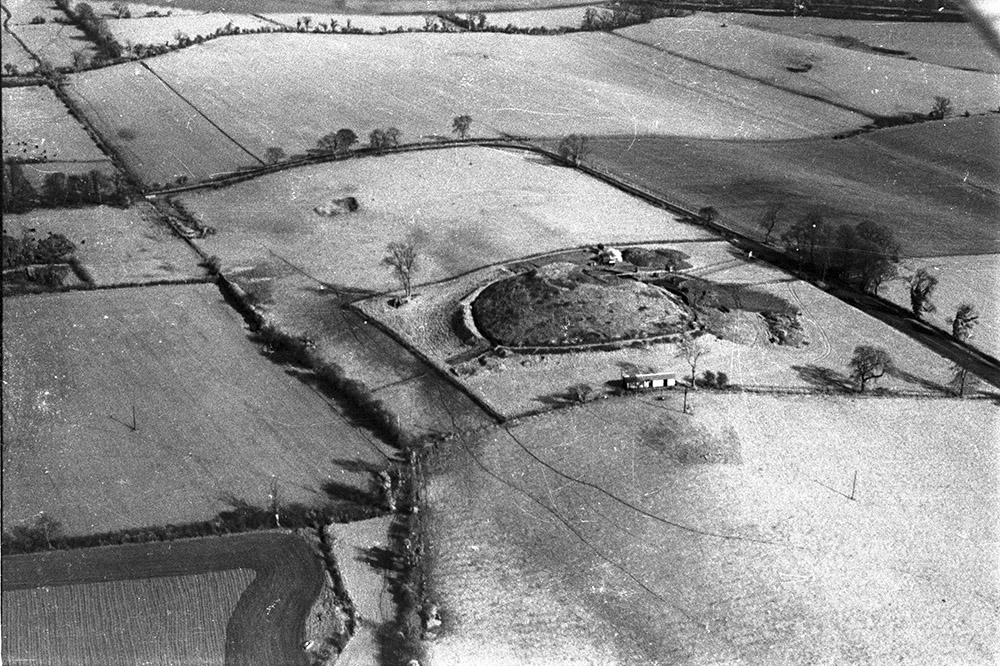 The Board of Works finally took over management of the monument in 1882 took steps to tidy up the entrance area. In 1890 a gate was fitted, blocking access to the interior of the monument, which helped to limit the damage. Sadly the records of these improvements seem to have been lost, and were not available to O'Kelly.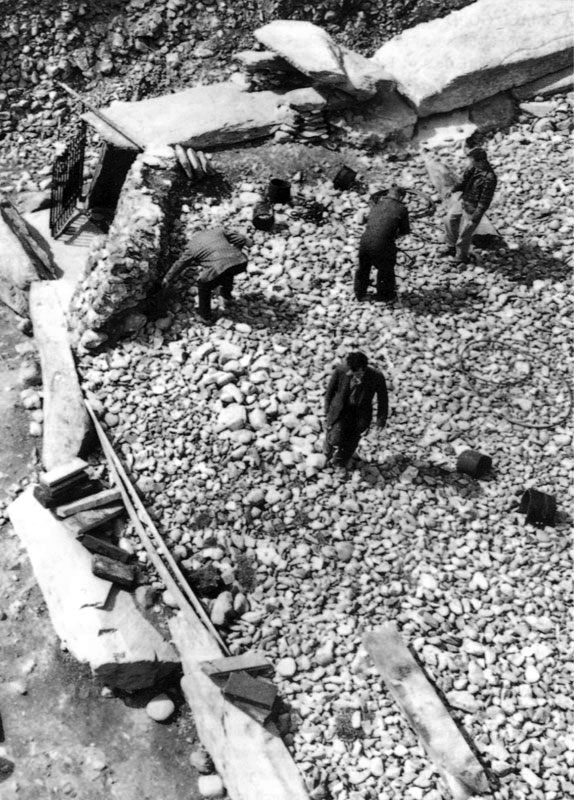 R. A. F. Macalister did some excavations at Newgrange in 1928 and at Knowth in 1943. He began digging at the Entrance stone, and working clockwise exposed 54 kerbstones that had been buried under cairn-slip. See Macalister's 'Penny Guide to Newgrange' for more details.