Astronomical features at Knowth
The passages of the huge mound appear superficially to be aligned to the equinox sunrise and sunset, one opening towards the east, the other to the west. However, apart from the work of Martin Brennan in the 1970's and early 1980's, and Philip Stooke in the 1990's and discussions of internet groups, little concern has been shown for any possible alignments at Knowth.
This is quite surprising, given the obvious interest in astronomy shown at Newgrange, just 2 kilometers away from Knowth.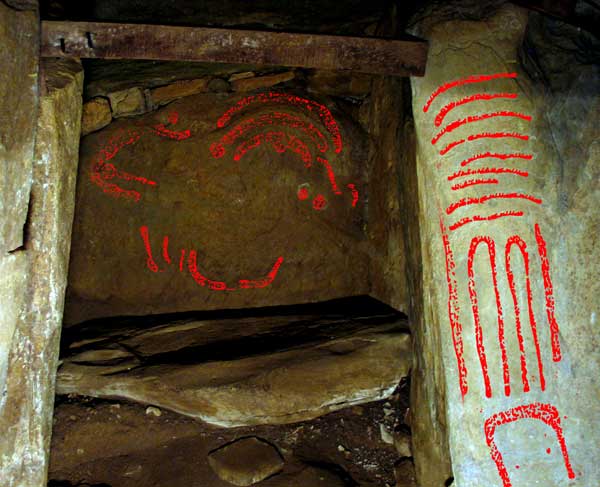 Both of the Knowth passages have standing stones outside them, which cast shadows on their respective entrance stones around the equinoxes. The entrance stones have vertical marks engraved on them as with Kerbstones 1 and 52 at Newgrange.
The entrances to both large passages were extensively disturbed in the Iron Age when the mound was fortified, so we don't know if there were any roofbox structures, or other astronomical features. The shameful blocking of the entrance to the east passage, during the OPW conservation and reconstruction, with a slab of concrete makes it impossible to visually check any alignment with the equinox.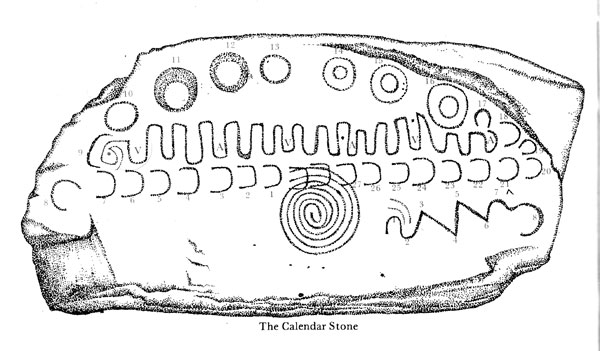 Though it is difficult to get an exact measurement, it appears that the passages are not aligned due east and west. The east pasage is oriented to about 83°, perhaps a week after the spring and before the autumn equinox.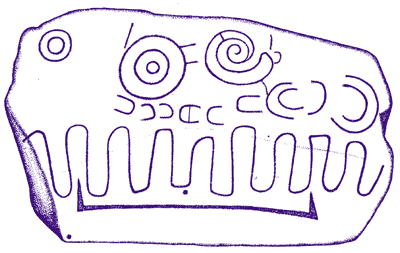 The west passage is also a week to 10 days off the equinox sunsets. The west passage has a 'kink' about three-quarters of the way in, which is probably the remaining section of an earlier chamber which was altered and realigned during the construction of the great mound.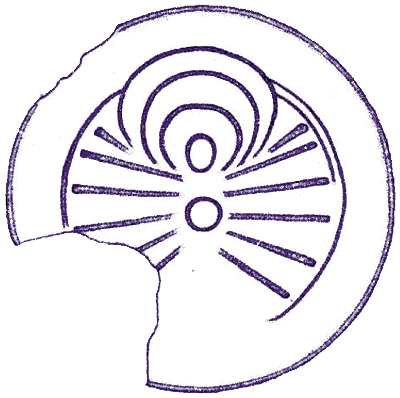 Knowth has a wealth of lunar symbolism, and more recent research - mainly on internet discussion lists - tends towards lunar alignments and cycles being the main focus at Knowth.