Megalithic art at Cairn T
The megalithic sites at Loughcrew have some wonderful engraved slabs of stone, and at Cairn T the engravings interact with the light of the rising sun on the spring and autumn equinoxes. In total there are some 29 carved slabs within the chamber of Cairn T.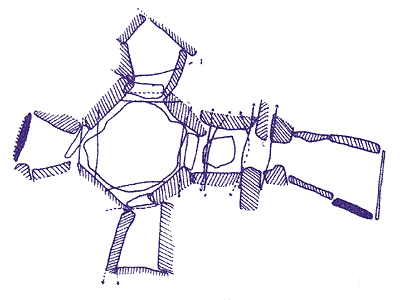 The Hag's Chair
The art begins outside the cairn, with the wonderful megalithic throne known as the Hag's Chair, a massive kerbstone bearing weathered carvings. The stone faces to the north and is the largest of the kerbstones at Cairn T.
The art was recorded by Du Noyer and Conwell, and the entire surface of the great slab is decorated. Today the designs are not easy to see, the sandstone being quite weathered since Conwell's time.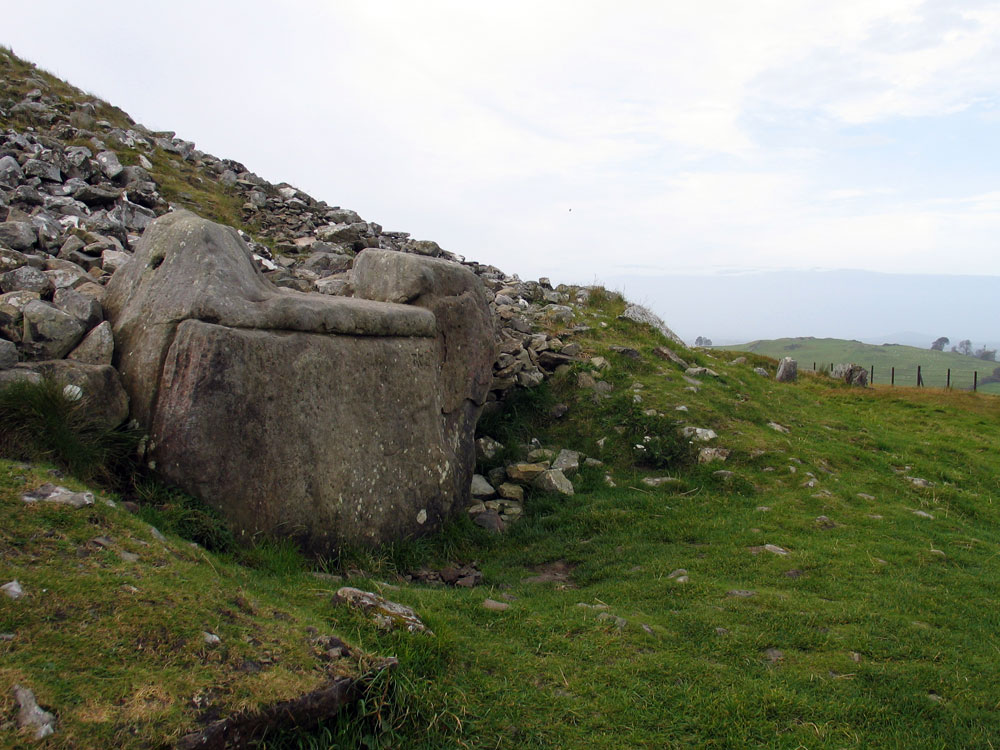 According to local folklore the Cailleach, who was named Garavogue, used to sit and watch the stars from this position. The stone faces due north and is positioned to the north of the chamber. It is placed in a similar position to Kerbstone 67 at Newgrange.
A local once told me about a great dish, carved from a huge piece of quartz, and filled with cremated bone, that is buiried close to the Chair. A cross carved on the seat possibly dates from the Penal times when open-air masses were held here, though it is a highly visible location.
Within Cairn T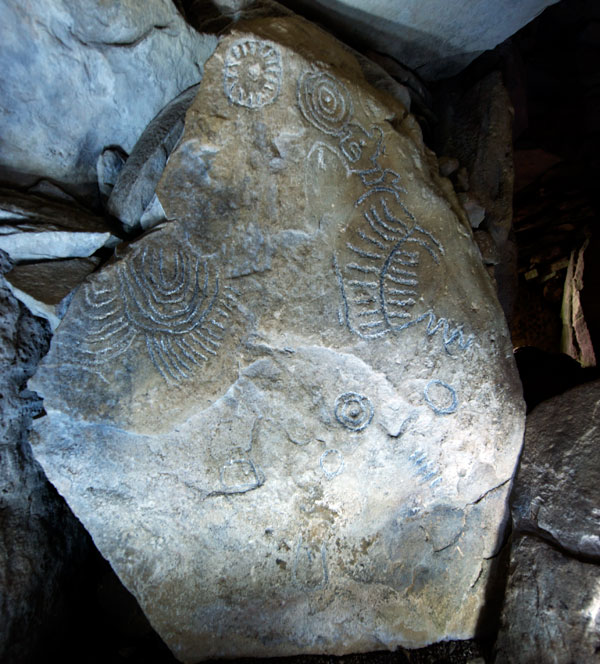 The passage of Cairn T points just south of east; the outer section of the roof was restored by the Board of Works. The stone orthostats lining each side of the passage are decorated with a range of motifs.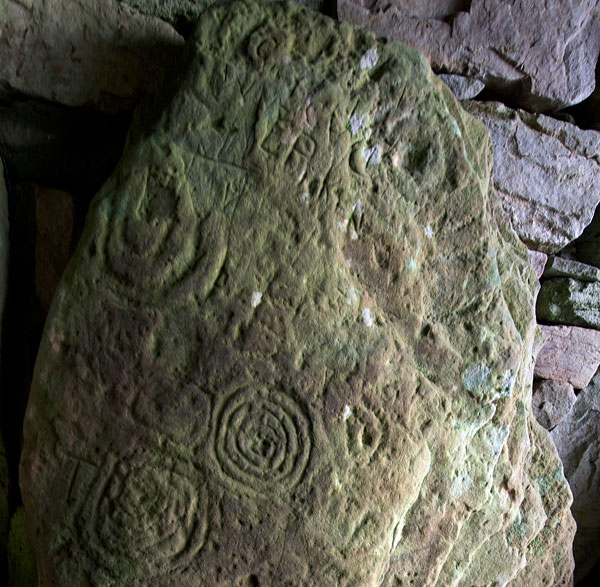 Within this ancient corbelled room you are presented with the classic cruciform chamber of an Irish Passage Cairn. This is among the oldest free-standing buildings in the world and may date from as early as 3,500 BC.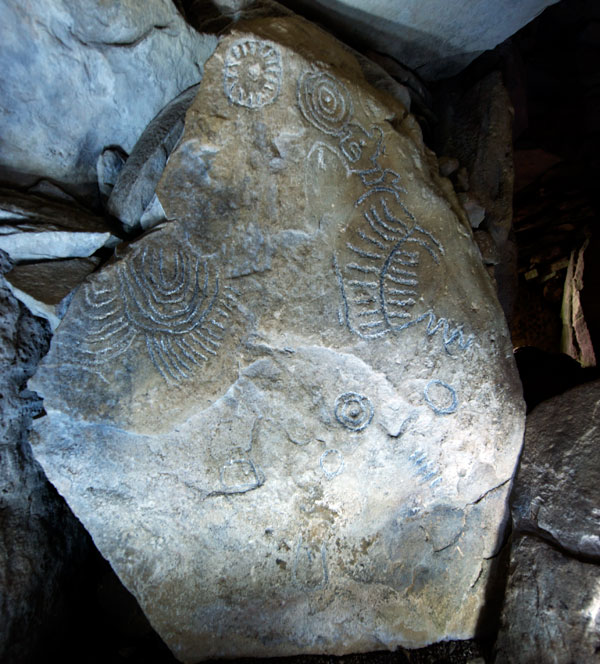 There are many small engravings on the chamber stones, in particular the west sill. Three small cells, seperated from the central space by sillstones open off the main chamber, to the south, west and north. The backstone of the west recess is richly carved with symbols which resemble combs and flowers. This is the Sliabh na Caillí Equinox Stone .