Megalithic art at Cairn T
The megalithic sites at Loughcrew contain a wonderful collection of engraved neolithic slabs. At Cairn T the engravings interact with the beam of light projected the rising sun on both the spring and autumn equinoxes. In total there are twenty-nine carved stones within the passage and chamber of Cairn T.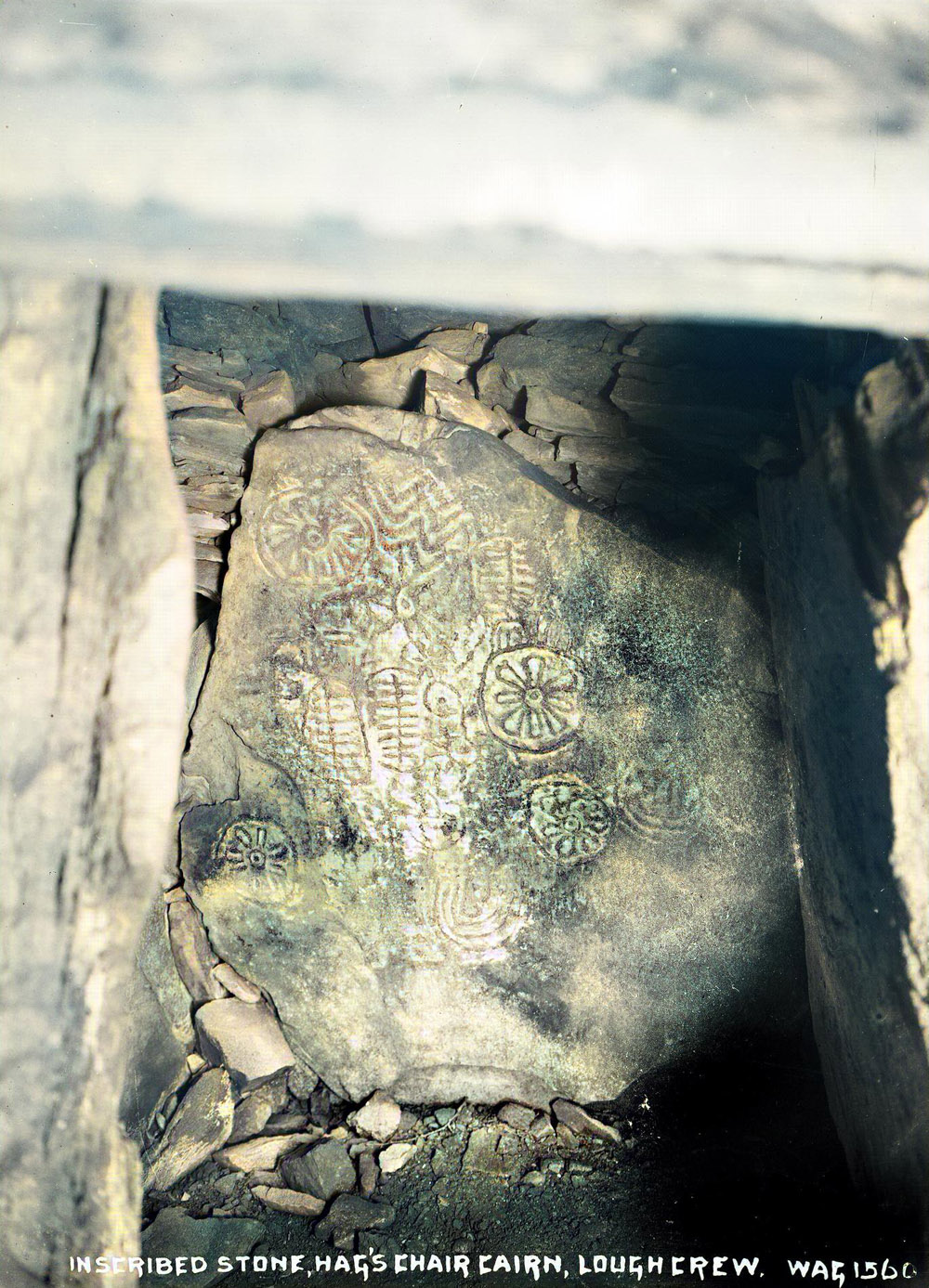 The Hag's Chair
The first engraved stone is found outside the cairn, on the wonderful megalithic throne known as the Hag's Chair, a massive kerbstone bearing extremely weathered carvings. The stone faces to the north and is the largest of the kerbstones at Cairn T.
The art was recorded by Du Noyer and Conwell, and the entire surface of the great slab is decorated. Today the designs are not easy to see, the sandstone boulders having become quite weathered since Conwell's time at Loughcrew.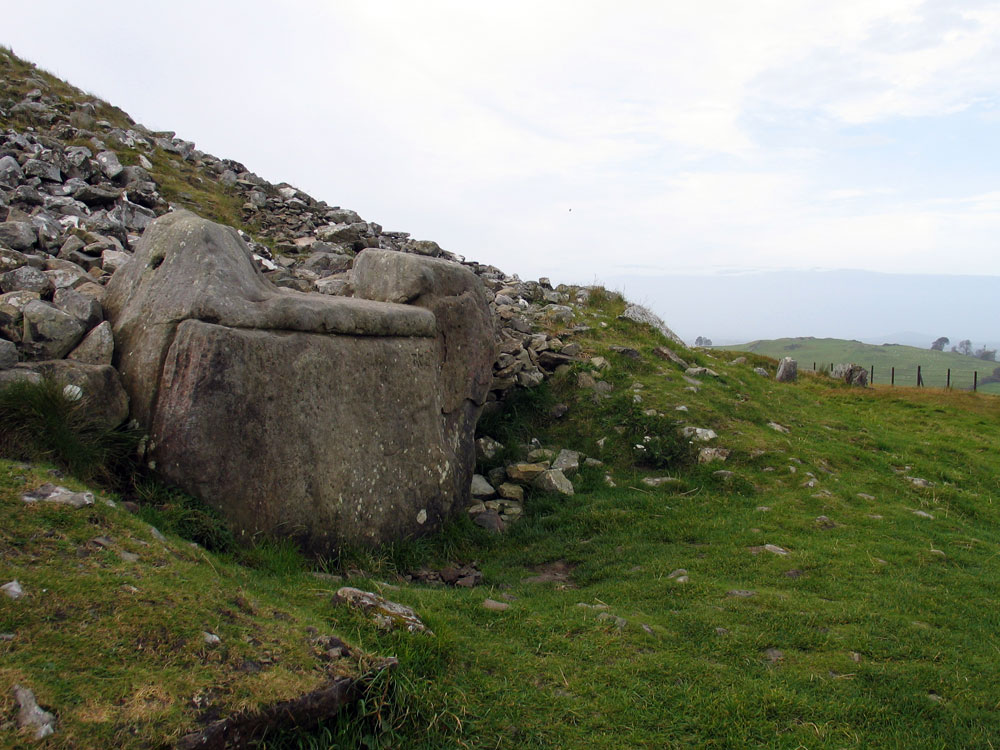 According to local folklore a Cailleach who was named Garavogue used to sit and watch the stars and the landscape from this location. The Garavogue is remembered as the builder of the monuments, having gathered all the rocks in her white apron and transported them to the hills. The Hag's Chair faces due north and is positioned on the north side of the chamber. It occupies a similar position to Kerbstone 67 at Newgrange.